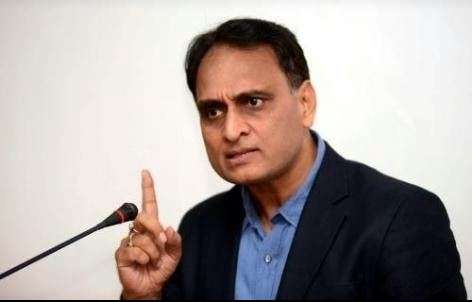 The Bharatiya Janata Party (BJP) leader and a Member of Parliament from Rajya Sabha Rakesh Sinha may bring a private member bill in the winter session of Parliament for the construction of Ram temple.
"I want to ask a direct question from those who keep asking from BJP, RSS that why they are not telling the date for the construction of Ram Temple, will they support my private member bill?," he tweeted in Hindi. 
"How many days SC took to give verdict on Article 377, Jallikattu, Sabarimala? But Ayodhya is not in priority for decades and decades. It is a top priority of Hindu society," he further tweeted.
जो लोग @BJP4India @RSSorg को उलाहना देते रहते हैं कि राम मंदिर की तारीख़ बताए उनसे सीधा सवाल क्या वे मेरे private member bill का समर्थन करेंगे ? समय आ गया है दूध का दूध पानी का पानी करने का .@RahulGandhi @yadavakhilesh @SitaramYechury @laluprasadrjd @ncbn

— Prof Rakesh Sinha (@RakeshSinha01) November 1, 2018
The Supreme Court on Monday directed the listing of the Ram Janmabhoomi title suit for an appropriate bench that will fix the dates in the first week of January 2019 for the hearing of a batch of petitions challenging the Allahabad High Court verdict trifurcating the disputed site.
"List the matters in the first week of January 2019 for fixing a date of hearing before the appropriate Bench," the court said in its order. 
During a brief hearing, a bench of Chief Justice Ranjan Gogoi, Justice Sanjay Kishan Kaul and Justice K.M. Joseph gave its decision on the petitions challenging the 2010 Allahabad High Court ruling by which the disputed site in Ayodhya was divided into three parts -- for Ram Lalla, Nirmohi Akhara and the original Muslim litigant.
WATCH VIDEO: Ram Mandir Issue: BJP MP to introduce private member bill in the parliament
(With inputs from IANS)