Follow us on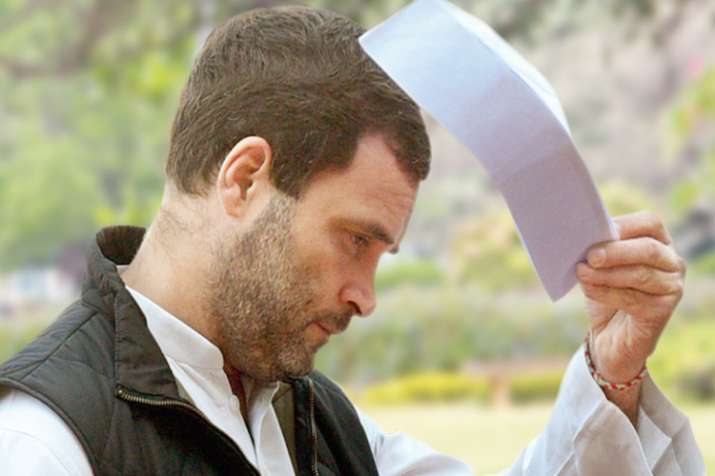 Congress chief Rahul Gandhi has come under fire from former and possible allies for allegedly failing to secure their support during yesterday's Rajya Sabha Deputy Chairman election. 
A day after NDA-critics AAP and YSR Congress abstained from the polls citing a lack of attention from Congress, National Conference chief Omar Abdullah today criticised Gandhi for not comprising. 
"If you contest an election then it has to be contested to win. Having lost to turn around & say "we didn't want AAP votes or BJD votes, we won't compromise ideologies" doesn't work. Coalitions are founded on compromises. #RajyaSabhaDeputyChairman election," Abdullah tweeted. 
In Thursday's poll, NDA's Harivansh secured 125 votes, Congress' BK Hariprasad managed 105 in the 232-member house. The total strength of the house is 244 but only 232 participated in the election, bringing down the majority figure to 117. 
Support of smaller parties like AAP, BJP, YSRCP, TRS and Shiv Sena could have tipped the scale in Congress' favour. While Nitish Kumar called up several political party leaders himself to secure their vote, Congress failed to embrace them at the crucial moment, or so most of them have claimed. 
Biju Janta Dal which had crucial nine seats in the House waited till the 11th hour to annouce their support JDU candidate, while AAP and YSR Congress decided to abstain from the voting as they were against NDA but were not escorted by Congress either. 
"If they (the Congress) ask for our vote, we will oblige. It is meaningless to vote compulsively (for the Congress), if they do not need it," AAP's Rajya Sabha MP Sanjay Singh told reporters on Wednesday. He alleged that Congress has adopted a habit of doing things half-heartedly. 
"The Congress is known for practicing politics half-heartedly. The AAP has voluntarily supported the Congress in the elections for the President as well as Vice President. However, Rahul Gandhi did not even have the basic courtesy to express his gratitude for our support. Not even a phone call," Singh said.