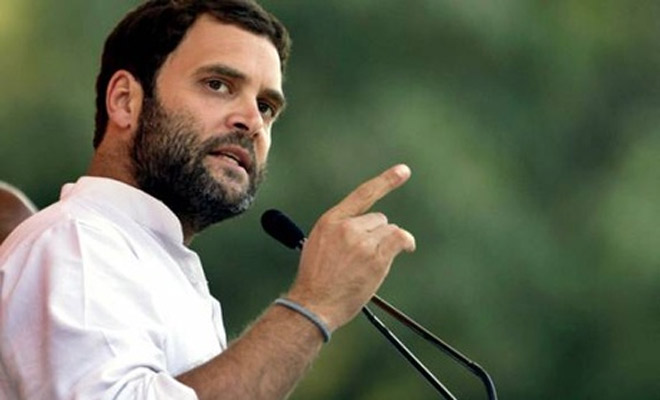 Congress Vice President Rahul Gandhi is arriving here on Friday on a day-long visit to flood-affected regions of north Gujarat, party leaders said on Thursday.
During the visit, Gandhi is scheduled to take a tour of Banaskantha and Patan districts, which are the worst affected regions in the recent floods in the state in 70 years. North Gujarat is otherwise a drought-prone region.
Over 270 persons are estimated to have died and 4.5 lakh people affected by the floods in the state. As many as 61 persons have been killed in Banaskantha alone, while seven died due to heavy rains and flood waters following rains in upstream Rajasthan.
The Congress Vice President will first reach Dhanera in Banakantha and meet flood-affected people before proceeding to Patan district.
The Congress has set up a control room to coordinate relief work in the flood-affected regions.
Party's nominee for the August 8 Rajya Sabha election Ahmed Patel, state president Bharatsinh Solanki and party in-charge for Gujarat Ashok Gehlot visited north Gujarat recently.
Rahul Gandhi is expected to be accompanied by Solanki and Gehlot.