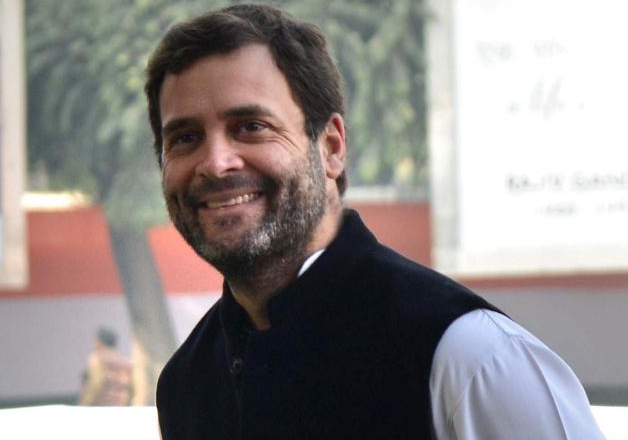 It appears that stage is set for Rahul Gandhi's anointment to president post of the Congress party from vice-president post. According to the Congress Working Committee (CWC), the highest decision making body, leaders on Monday unanimously expressed their 'strong sentiments' that the 46-year-old must take over the post.
This came after a surprise move by senior CWC member AK Antony, who put forward the proposal, got backing from former prime minister Manmohan Singh and everyone endorsed it.
Reports suggest that another CWC meeting will be called soon, certainly before end-December, well before the Uttar Pradesh and Punjab Assembly polls, to ratify the decision. The term of Conia Gandhi as Congress president ends on December 31.
A party leader, speaking on condition of anonymity, said that the elevation could take place this month but will definitely occur before December.
"The coming assembly polls, including those in crucial state of Uttar Pradesh, will be fought with Rahul Gandhi as the party chief," he said, adding that 'another CWC meeting will be called for the purpose'. 
The issue of Rahul Gandhi's elevation has been long-discussed in party circles. 
Yesterday's CWC meeting was chaired by Rahul Gandhi as his mother and congress chief Sonia Gandhi was unwell. 
Antony said that it was the first time that the CWC had voiced its strong sentiments that Rahul should take up the post. 
"In the working committee meeting, members unanimously expressed their strong sentiments respecting the wishes of crores of party workers and well-wishers that Rahul Gandhiji must take over the presidentship of the Congress party," Antony told reporters here on Monday.
"We are recommending for the first time to the Congress president. The final decision has to be that of the party president," he added.
Rahul had been appointed party vice-president in January 2013 at Congress' brainstorming session in Jaipur. 
Though the CWC on Monday decided to seek one more year from the Election Commission to hold its organisational elections, party leader Randeep Singh Surjewala made it clear that such a move had no link to the eventual elevation of Rahul Gandhi. 
Party leaders said that Sonia Gandhi, who has been the longest serving president of the party and has faced health problems in the recent past, will continue to be a guiding force after Rahul Gandhi's elevation. She took over as party chief in 1998.