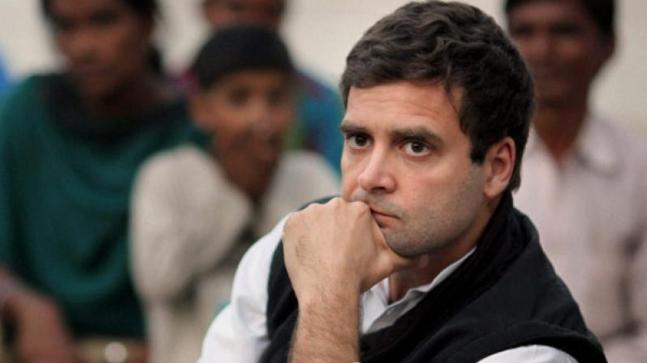 Congress president Rahul Gandhi should apologize to the nation for his "brazen lies" about the Rafale jet deal, said the Bharatiya Janata Party (BJP) chief Amit Shah on Friday. Addressing a press conference after the Supreme Court dismissed the petitions seeking a probe into the deal, Shah said truth had won and Gandhi's "lies" had no legs to stand on.
Quoting from the judgement, Shah said the court expressed satisfaction with the process followed in purchasing the aircraft and set aside the demands of the petitioners for a probe into the matter. 
He said the court agreed with the government's contention that the country was financially benefited in the deal.
"The court observed that neighbouring countries' air forces were equipped with fourth and fifth generation aircraft. So there should not be any delay (in procuring the aircraft) in the interest of the country and it should not be stopped," he said.
"The court also said that the government of India had no role in choosing the offset partner. It (judgement) is a slap on the face of Congress leaders," Shah said. 
Questioning Rahul Gandhi's sustained attack on Prime Minister Narendra Modi and the government, he said Gandhi had harmed the country's security interests and the morale of the forces by trying to stop the acquisition process.
Asking who had "directed" Gandhi to launch the campaign against the Rafale deal, he asked the Congress leader to reveal the source of information. 
He also asked why Gandhi did not approach the Supreme Court if he had the evidence of corruption. 
"Why did you run away from the court? You should have gone there. Your B-Team went there. Who stopped Rahul Gandhi from going to Supreme Court and place evidence of corruption?"
Shah also said the process for acquisition of fighter jets was initiated in 2001 and why did the UPA government not complete it during its tenure. 
"Whether commission (kickbacks) stopped it," he said, adding the Congress governments were experts in scams and it was laughable that they were raising doubts about Modi's integrity. 
In relief to the Modi government, the Supreme Court Friday dismissed the pleas challenging the deal between India and France for procurement of 36 Rafale jets saying there was no occasion to "really doubt the decision making process" warranting setting aside of the contract.
The apex court rejected the pleas seeking lodging of an FIR and the court-monitored probe alleging irregularities in the Rs 58,000 crore deal, in which both the countries have entered into an inter-governmental agreement (IGA).
A bench headed by Chief Justice Ranjan Gogoi dealt with "three broad areas of concern" raised in the petitions -- the decision ­making process, pricing and the choice of Indian offset partners (IOP) -- and said there was no reason for intervention by the court on the "sensitive issue" of purchase of 36 jets.
WATCH VIDEO: Supreme Court's Rafale verdict slap on Congress' politics of lies: Amit Shah
(With inputs from agencies)