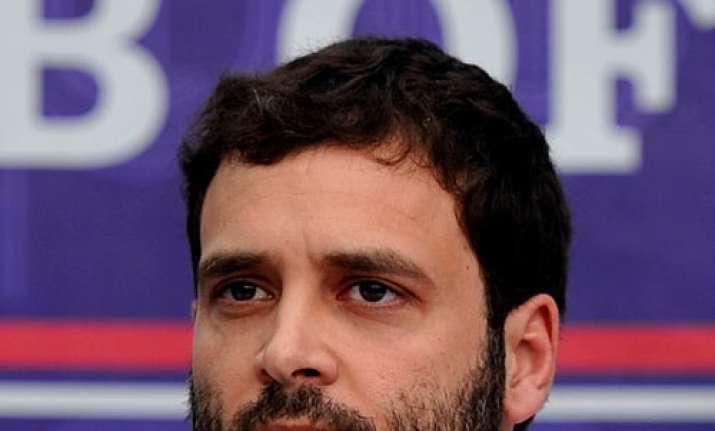 The Bharatiya Janata Party (BJP) today said that Congress vice-president Rahul Gandhi is more aggrieved by the 'demonetisation' than a common man.
"The country supports PM Modi on 'demonetisation', but if anyone who is more aggrieved by this decision then it is none other than the Congress party and its vice president Rahul Gandhi," BJP spokesperson Shrikant Sharma said.
Sharma further said that the common man has wholeheartedly supported Prime Minister Narendra Modi and he believes that 'demonetisation' will help weed out black money from the economy.
Referring to BJP's victories in the recently held municipality elections, Sharma said that it reflected the public support enjoyed by the Prime Minister.
"And, I would like state one thing to Rahul Gandhi that after 'demonetisation', five municipality elections took place and in four people showed the mirror of reality to Congress and supported PM Modi, hence it is clear that people wholeheartedly support the Prime Minister and his government," Sharma added.
On Tuesday, Rahul Gandhi had said that there is no gravity in Prime Minister's words that  sound hollow.
"There should be gravity in Prime Minister's words. The Prime Minister had said and promised to the nation that you can deposit their money in banks till December 30.But, the government changed the rules again yesterday; they have changed rules 125 times; and gave a message to the nation that our Prime Minister's words are hollow," Rahul had said.