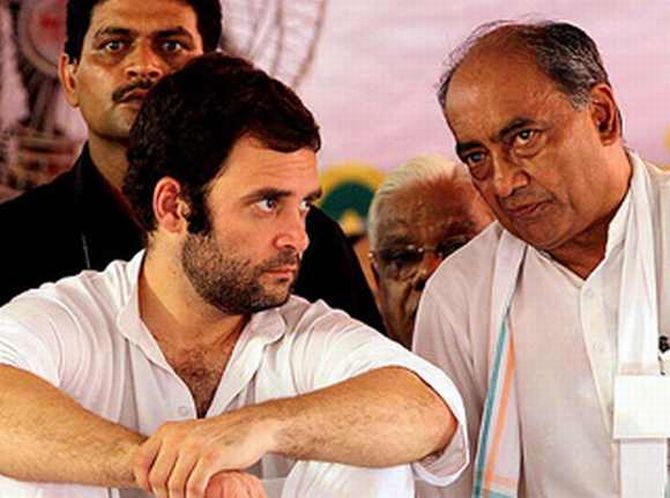 Senior Congress leader Digvijaya Singh has yet again managed to grab the limelight, and it's again because of his gaffe on social media. 
Digvijaya posted a video on Twitter which was originally produced by ex-Congress MP Rajkumari Ratna Singh. Using the available 140 characters, he explained that ex-Congress MP Rajkumari Ratna Singh is a daughter of the late Dinesh Singh, who was a Cabinet minister in the former PM Indira Gandhi's cabinet and in the "Rahul Gandhi Cabinet."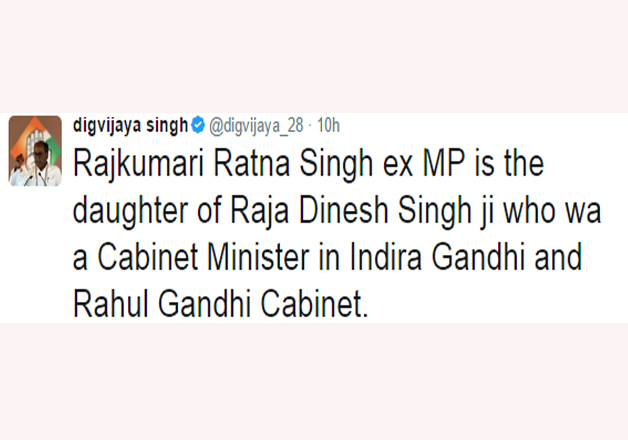 'Rahul Gandhi cabinet'? There has never been a 'Rahul Gandhi cabinet'. 
It was a faux pas by Digvijaya Singh where he probably meant to say 'Rajiv Gandhi cabinet', of which late Raja Dinesh Singh was indeed a member. 
He later corrected the tweet to say it was Rajiv Gandhi's cabinet, but in correcting it, he goofed up again and spelled 'Rajeev' instead of 'Rajiv'. 
Rajkumari Ratna Singh ex MP is the daughter of Raja Dinesh Singh ji who was a Cabinet Minister in Indira Gandhi and Rajeev Gandhi Cabinet.

— digvijaya singh (@digvijaya_28) March 28, 2017
This is not the first time the ex-CM of Madhya Pradesh has found himself in such a situation. 
In August 2016, while addressing the media, he had referred to "Pakistan-occupied-Kashmir" as "India-occupied-Kashmir". This came at a time when tensions between the two nations were at an all-time high following the killing of Hizbul terrorist Burhan Wani. 
Earlier, he had also called the terrorists Osama bin Laden as 'Osamaji' and most wanted Hafiz Saeed as 'Saheb'.
In 2013, he described party colleague Meenakshi Natarajan as "sau tunch maal" in a public appearance.