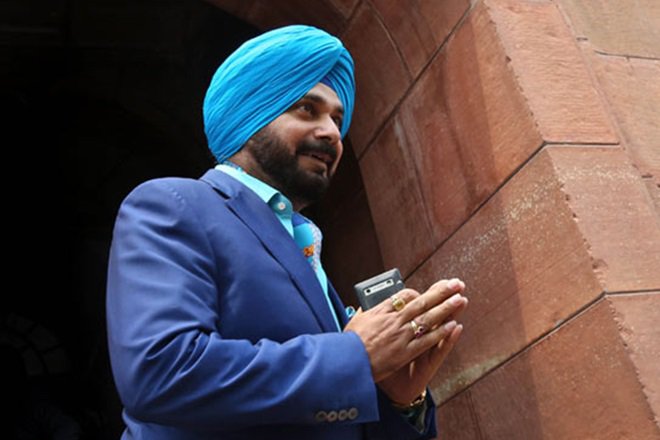 Former BJP legislator Navjot Singh Sidhu is in negotiation with both the Congress and the Aam Aadmi Party days after the former cricketer announced last week that his newly-formed Awaz-e-Punjab is not going to contest the crucial state elections.


All the three sides have confirmed that both Sidhu and his aides are back at the negotiating table, talking simultaneously to representatives of both the parties, reports say.


Sidhu had announced on September 22 that Awaz-e-Punjab would remain a political front and not a party because it did not want to divide the anti-incumbency vote in the state.


While Congress has deputed strategist Prashant Kishor, who is close to its vice-president Rahul Gandhi and managing the campaign for the party in both Punjab and Uttar Pradesh, to speak with Sidhu, the AAP has also avoided direct negotiation with the former cricketer.


Sidhu's close aide, Rupinder Singh Sandhu – who was convicted with the former cricketer in a case of road rage in Patiala – is negotiating with a senior police officer close to AAP leaders.


The front Monday said it will look at the prospects of forging an alliance with the Congress or the AAP, while ruling out the possibility of joining a fourth front.


The decision was taken by the front representatives at a five-hour-long meeting at Sidhu's Delhi house last night, said Ludhiana MLA Simarjit Singh Bains who is a part of the front. Besides Sidhu, the meeting was attended by MLAs Pargat Singh and Balwinder Bains.


"We have decided to look at the possibilities in the Congress and the AAP to see which party has a strong agenda for Punjab and which can look after the state's interests. After that, we will take a decision on forging an alliance with either of the parties to contest the Assembly polls on a common minimum agenda," Bains told PTI.


"The common minimum agenda will be not to let the anti-incumbency votes get divided in order to stop the Badals from retaining power in Punjab," he said.