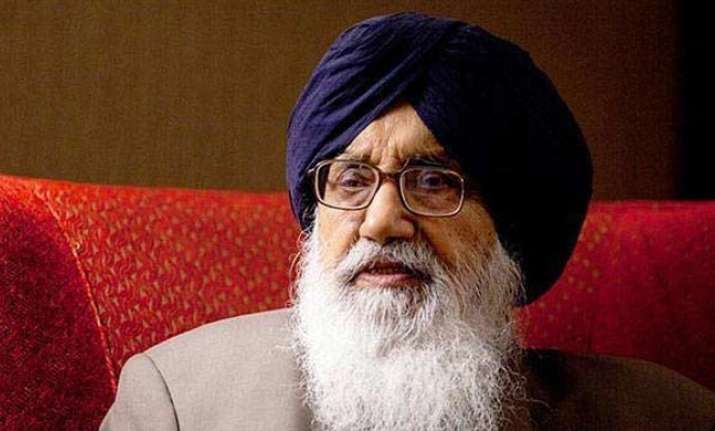 The Shiromani Akali Dal-led Punjab government has asked the Centre to upgrade the security cover of three members of state's ruling "first family" — the Badals.
Chief minister Parkash Singh Badal, his son and deputy chief minister, Sukhbir Badal, and a key minister, Bikram Singh Majithia, are already getting Z-Plus security but they are asking for more security in the wake of an attack on an RSS leader in the state, according to a report in The Hindustan Times.
The request has put the Home ministry in a spot as they are already getting Z-Plus security- which is the highest security provided by centre.
The elite commandos of the National Security Guard protect the 88-year-old chief minister, while the junior Badal and his brother-in-law get round-the-clock protection from the Central Industrial Security Force (CISF).
Around 30 to 40 central security personnel guard VIPs under Z-Plus protection; and they get two escort vehicles as well.
Retired Brigadier Jagdish Gagneja, the RSS's deputy chief in Punjab, was shot at by two men on a motorcycle in August.Terrorists are suspected be behind the attack on Gagneja; and the state passed the investigation to the CBI.