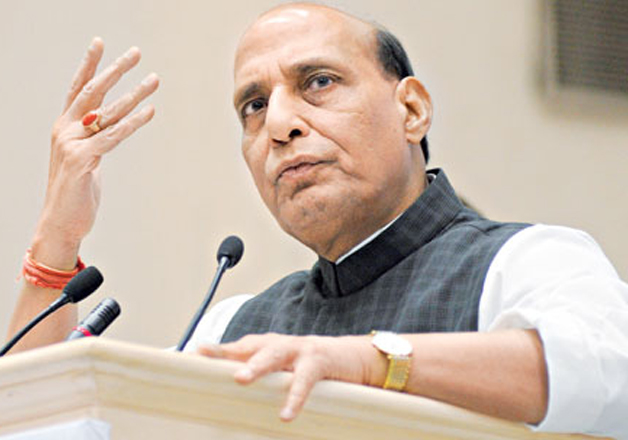 Amid widespread outrage over the Bengaluru mass molestation, Union Home Minister Rajnath Singh said that protecting the modesty of women is the duty of the state government.
He was responding to questions by journalists who asked him about the incident and the remarks by Karnataka Home Minister G Parameshwara that youth's "western ways" were responsible for the incident.
Describing the molestation during New Year's Eve celebrations in Bengaluru as very unfortunate Singh said, "It is the responsibility of everyone to respect women. If somebody is seriously circumventing it, then it is the duty of the state to take action to protect the modesty of women,"
Karnataka's Home Minister faced flak after he blamed the 'western ways' of youngsters for the Bengaluru molestation incident. 
"In events like New Year or Christmas Day, there are women who are harassed or treated badly. We take precautionary measures. But unfortunately, on days like New Year, a large number of youngsters gather on Brigade Road, Commercial Street and MG Road. And youngsters are almost like westerners. They try to copy the west, not only in their mindset but even in their dressing. So some disturbance, some girls are harassed, these kind of things do happen," he had said.
Later, Samajwadi Party leader Abu Aazmi also blamed late-night partying by women in "half dress" for a string of alleged sexual assaults during New Year eve celebrations.
"Partying late night in half attire, blindly following western culture, has never been our culture. Ladies hailing from well-to-do families…they come out in decent attire and mostly with their family members," PTI quoted Azmi as saying.
"But when few women in half dress come out on streets at late night with their friends, such incidents do occur," said Azmi, an MLA from suburban Mumbai.