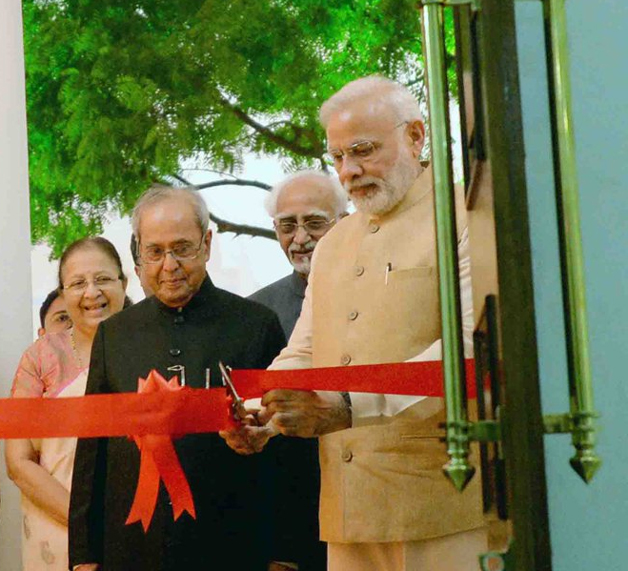 Acknowledging President Pranab Mukherjee for showering unconditional support upon him, Prime Minister Narendra Modi today remembered his initial days in the national capital and expressed immense gratitude towards the top leader for standing with him like a guardian.
Gracing the inauguration of Rashtrapati Bhavan Museum with his presence, PM Modi said, "I was new to Delhi. Everything was new to me. President Mukherjee was my guardian. He guided me on various subjects like a mentor. Only a few people get this privilege."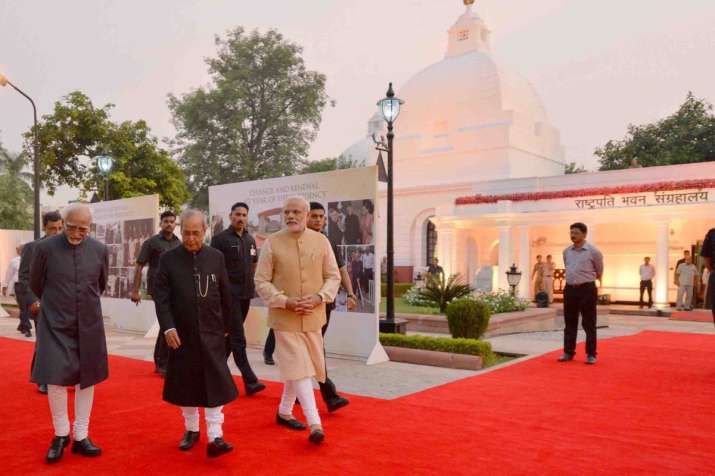 PM Modi also went on to praise the President for his contribution towards the development of the country. "Despite the fact that he comes from a different political background, he has implemented most of the programmes of our government here in Rashtrapati Bhavan. It's commendable, Modi said.
The Prime Minister also congratulated Mukherjee on completion of four years in the august office.
Talking about Rashtrapati Bhavan Museum, Modi said it was a combination of history, art, imagination and technology.
"I request everyone to visit Rashtrapati Bhavan's Museum. It's a great attempt to revive history. Whoever visits this museum will not only be able to know about the history, but actually live history. The museum inaugurated today (Monday) is a great attempt to bring the past back to life."