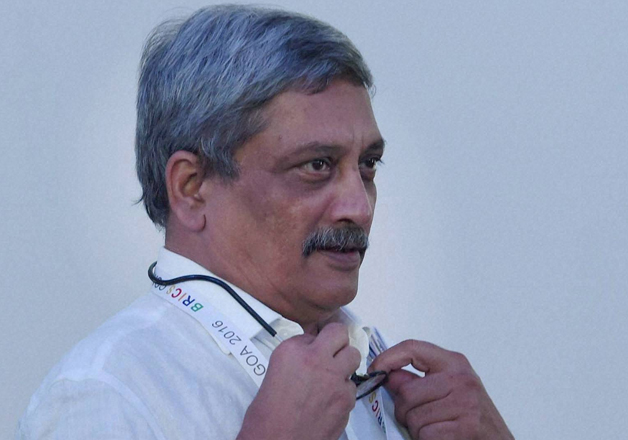 Defence Minister Manohar Parrikar today said that the real problem of Delhi is not 'air pollution' but 'political pollution'.
Parrikar blasted the opposition for playing politics over the ongoing firing between Indian and Pakistani forces along the LoC.
"The Indian Army is giving a befitting reply and I have no doubts on it. But every person has different views in the country. The pollution of Delhi is not a problem, it will be solved. But the real problem is political pollution," said Parrikar.
One Indian soldier was martyred after Pakistani Rangers resorted to heavy shelling at Jammu and Kashmir's Nowshera Sector today.
The Indian Army retaliated strongly to provocations from across the border and inflicted heavy damage to Pakistani Army posts.