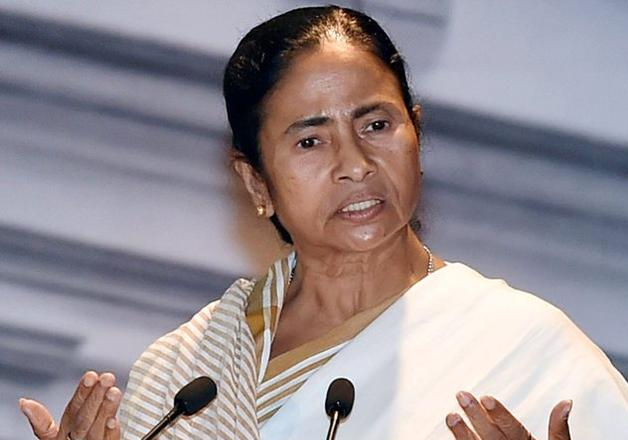 Continuing her criticism of Prime Minister Narendra Modi on demonetisation, West Bengal Chief Minister Mamata Banerjee today said that 'except giving 'bhashan', he has no solution to the move that has derailed'. 
"Modi babu knows that Demonetisation is now derailed. Except giving bhashan (lecture), he has no solution," she said in a tweet immediately after the PM's speech at a public meeting in Banaskantha in Gujarat. 
Banejee had on Thursday said Modi must resign because the move has led to "economic disaster" in the country and that he has "no moral right" to continue. 
Alleging that the country's growth and business were hit due to demonetisation, she had said the Prime Minister "doesn't trust" anyone and "doesn't understand" what is good for the country.
Earlier in the day, the Prime Minister slammed the opposition for repeated disruptions in the Parliament over the ban of old Rs 500 and 1,000 notes. 
Claiming that he was not being allowed to speak in Lok Sabha, the Prime Minister said that he was now addressing the jan sabha or public meeting.
"The government has always said we are ready to debate. I am not being allowed to speak in Lok Sabha so I am speaking in the Jan Sabha," he said.
The Winter Session of the Parliament, which ends on December 16, is heading towards a complete washout over the demonetisation move. The Parliament has failed to transact any business due to continuous uproar by the opposition parties over government's November 8 decision.