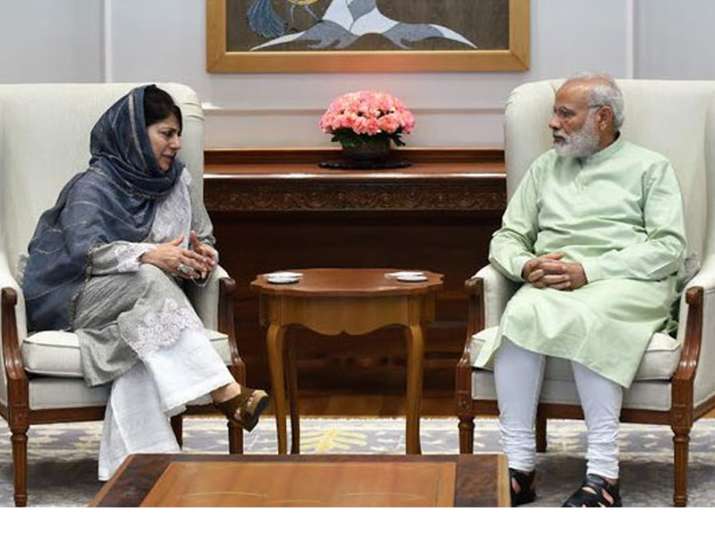 Jammu and Kashmir Chief Minister Mehbooba Mufti today said that Prime Minister Narendra Modi can 'alone pull Kashmir out of the present quagmire'.
"Hamein daldal se agar koi bahar nikal sakta hai to, woh Modi hain (If anyone can pull us out of this quicksand, it is Modi)," Mehbooba told reporters here.
"Whatever decision he (Modi) will take, the nation would support him," she added.
Mufti while referring to Modi's surprise visit to Pakistan, praised his strength and said, "It was him who visited Pakistan during heightened tensions between the two countries."
Mufti further said that nobody will be allowed to disturb the peaceful atmosphere of the state and that who take the law into their own hands will be dealt with appropriately.
Mufti cautioned people against the nefarious designs of some 'negative' elements, who want to derail the developmental process in the state by creating an 'atmosphere of hate'. 
She also complimented the people of Jammu for maintaining communal harmony and brotherhood despite 'provocation'.
Kashmir is in the throes of a students' uprising that started on April 15 after security forces entered a college in Pulwama and roughed up students there.
Militant attacks on security personnel, political activities and bank robberies in south Kashmir areas are posing a serious challenge to both the security forces and the government as large areas are believed to be heavily infested by militants.