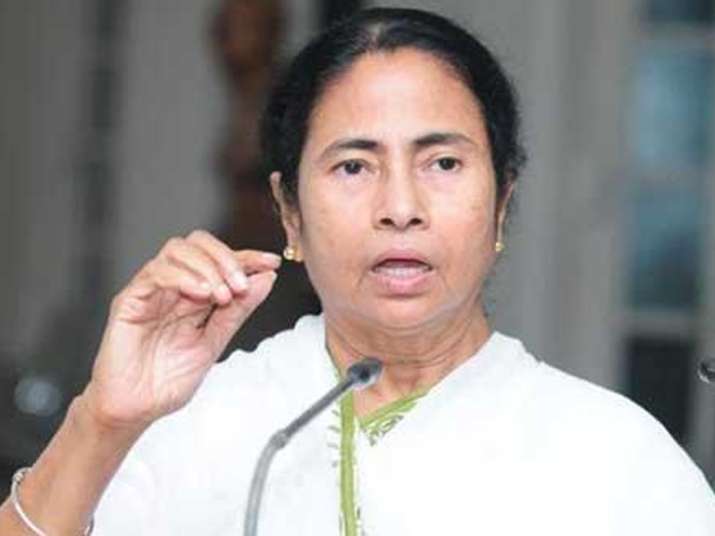 West Bengal Chief Minister Mamata Banerjee, known for her fearless attitude, today expressed concern over the 'recent happenings' in BJP-ruled Uttar Pradesh, saying people are 'scared' over caste and religious differences.
Chiding the government, Banerjee said that a government has to work for all and the slogan 'Sabka Saath, Sabka Vikas' in real terms should be implemented in letter and spirit.
"We are concerned about recent happenings in UP. People are afraid & many are scared about differences over caste, creed & religion. We are all one. 'Sabka Saath, Sabka Vikas' sirf bolna nahi hain, karna hain. We have to do it, to make it meaningful. A govt has to be for all. We need to safeguard our Constitution and allow it to guide," Banerjee said in a statement.
Banerjee's comment comes in the backdrop of the indefinite strike by meat sellers, especially mutton vendors, since Monday against Uttar Pradesh Chief Minister Adityanath Yogi's decision to close down illegal slaughterhouses, causing concerns over Rs 15,000-crore industry that employs 25 lakh people in the state.
The issue also came up for a discussion in the Parliament with the central government claimed that only illegal slaughterhouses were closed down in Uttar Pradesh.
The meat sellers, however, allege that police were raiding the shops and forcing the closure of their establishments despite having valid licences.
With Agency Inputs