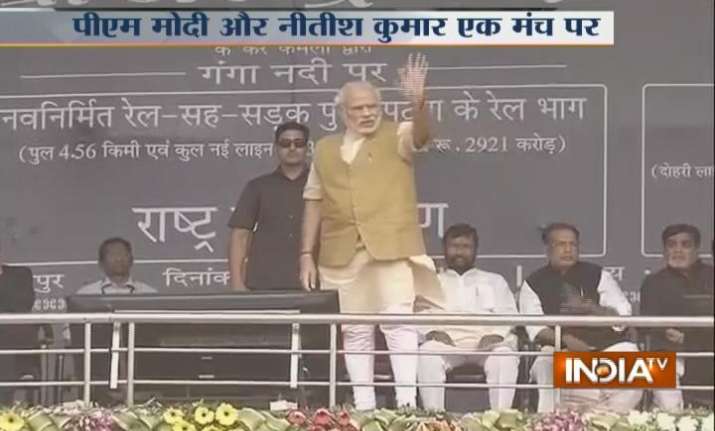 Patna: Prime Minister Narendra Modi today expressed grave concern over a large number of cases pending in Indian courts for many years.
Speaking at a function here to mark the end of the year-long Patna High Court centenary celebrations, PM Modi said that there was an urgent need to tackle these pending cases with greater speed.
"It is a matter of concern that large number of cases have been pending in courts across the country," Modi said.
The prime minister also suggested that the courts should come out with an annual bulletin, mentioning the number of pending cases in them and since when. "It will help the courts, judges and lawyers to fix a target to tackle pending cases in time bound manner."
Modi said the completion of a century of the Patna High Court marks the beginning of a new challenge and responsibility for the next centenary programme.
Supreme Court Chief Justice T.S. Thakur, Bihar chief minister Nitish Kumar and union ministers were also present on the occasion.
After Patna, Modi will dedicate to the nation the rail portion of the Digha-Sonepur rail-cum-road bridge at Hajipur at a function later.
It is the first visit of Modi to Bihar after the state's assembly polls in October-November in which his party Bharatiya Janata Party and allies were routed by the Grand Alliance of Janata Dal-United, Rashtriya Janata Dal and Congress.
The prime minister, during the day-long event, will also open two newly erected rail-cum-road bridges in Patna and Munger, besides laying the foundation for an additional rail bridge across the Ganga at Mokama town in Patna, officials said.
President Pranab Mukherjee had opened the centenary celebrations last April.
(With inputs from IANS)