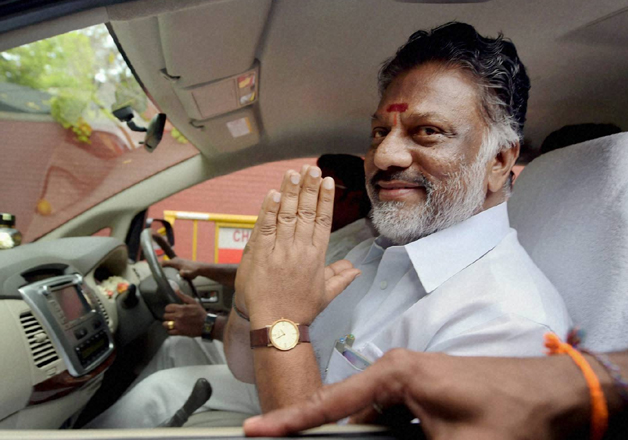 In an apparent big to garner support for carertaker CM O Pannerselvam, to leaders from the OPS camp are likely to visit the private resort where party MLAs loyal to VK Sasikala are put up.
Sources in the Panneerselvam camp said that the delegation of MLAs and senior leaders could include School Education Minister K Pandiarajan and that they were planning to meet their colleagues put up at the resort in Koovathur.
Security has already been tightened at the resort with more police personnel being deployed. 
The efforts by Panneerselvam's aides to garner support come in the midst of his being sacked from the AIADMK's primary membership by Sasikala. 
Loyalist and Highways Minister Edappady K Palaniswami has been chosen as the Legislature Party leader at a meeting chaired by Sasikala. 
There are 10 MLAs in the Panneerselvam camp, including himself. He also enjoys the support of 12 MPs, including from both Lok Sabha and Rajya Sabha. 
One of the MLAs, who joined the Chief Minister's camp last evening, SS Saravanan from Madurai (South), had claimed even legislators not with him would vote for Panneerselvam in the event of a floor test.