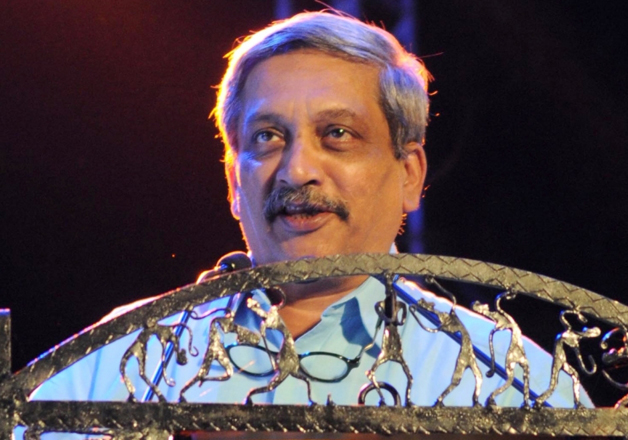 Defence Minister Manohar Parrikar today claimed that India's response to cowardly attacks from Pakistan was so powerful that the Indian armed forces were called by their Pakistani counterparts some days back, pleading that New Delhi should halt its response.
"There is no doubt that the army is gallant, but for the first time, the country's political leadership took a strong policy decision. And after that too, we have given an appropriate response to other cowardly attacks. It was such a powerful response that some days back, finally they called us that please stop this we are pleading with you. We said that we have no problem stopping it, but you stop it too. As a result, there is no firing on the border," Parrikar said, referring to request for DGMO-level talks from Pakistan. 
"We told them that we don't mind stopping (the counter attacks) as we are not interested in it, provided they too stop it. For last two days, the firing has stopped from across the border. For the first time Union Government allowed the Army to enter PoK and teach lesson to those involved in the cowardly act against our forces," Parrikar added.
Parrikar also took the opportunity to thank Prime Minister Narendra Modi for inviting him to join the Union Cabinet.
"When I was invited to join the Union Cabinet, I was not willing. It was hurting me to leave Goa. But when Prime Minister requested, I had to take up the responsibility. As a Goan I was always indebted to the Armed Forces which has given my freedom to me. Unlike Britishers, Portuguese did not leave the country peacefully. They were forced out by our Armed Forces. This was an opportunity for me to thank Indian Army for liberating Goa," he said.
Parrikar's comments come even as three Indian soldiers were killed and one beheaded earlier this week by Pakistan's Border Action Team (BAT). Pakistan has in turn alleged that Indian forces have killed several civilians and Pakistani soldiers on the border.