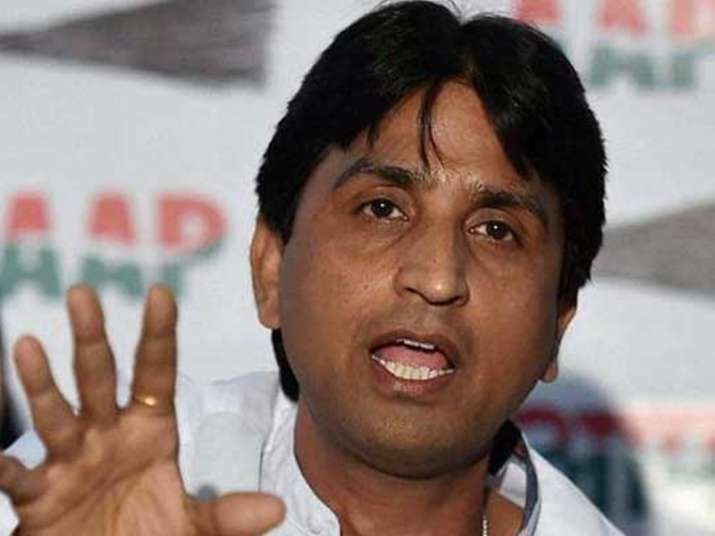 Aam Aadmi Party (AAP) leader Kumar Vishwas today defended Delhi Chief Minister Arvind Kejriwal over alleged corruption charges saying 'even (Kejriwal's) worst opponents can't imagine him to be corrupt'.
"If there was anything wrong, he (Mishra) should have raised it on the party platform. But openly making such allegations without any evidence is not right," Vishwas told reporters here.
"I want to say that I have a firm belief that Kejriwal cannot accept a bribe. Not even his worst enemies can believe that," he added.
"I am pained by these allegations. Party workers are also dejected because of this," the leader said. 
Arvind Kejriwal bhrastachaar karenge ye main kabhi bhi nahi soch sakta, ye unke shatru bhi manenge: Kumar Vishwas pic.twitter.com/PXbVP1M4Kt

— ANI (@ANI) May 7, 2017
His remarks came after sacked Water Minister Kapil Mishra claimed he saw Kejriwal take Rs 2 crore in cash from Health Minister Satyendar Jain. He also accused Jain of facilitating a land deal worth Rs 50 crore for a Kejriwal relative.
Vishwas added that if Mishra had any proof of corruption against Jain or Kejriwal - or any other party leader including him - he should come forward with it at the party forum.
He said that the Political Affairs Committee (PAC) of the party will meet later today to chalk out the future course of action.