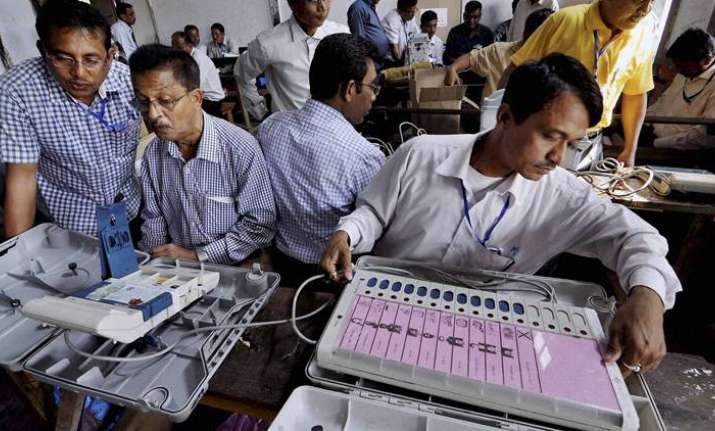 The YSR Congress Party (YSRCP) on Tuesday extended its support for 'one nation one election' idea mooted by Prime Minister Narendra Modi.
"YSRCP favours simultaneous elections. But it strongly feels the challenges have to be addressed holistically and necessary amendments to the Constitution should also take place. It would be better to have consensus on the issue," said YSRCP, reported ANI.
However, the Congress party on Tuesday said, reported PTI, "Modi government's proposal for simultaneous elections to Lok Sabha and Assemblies is a constitutional perversity and preposterous".
It may be recalled here that SP, JDU, TRS and BJD are already supporting the idea of simultaneous elections.
DMK, TDP, AAP, TMC, JD-S in addition to the Congress party are opposing the 'one nation one election' idea.
The Law Commission had recently invited all the political parties for their views on the subject. The Commission prepared a draft paper on "Simultaneous Elections - Constitutional and Legal Perspectives" and sought opinions of "all stakeholders" including political parties, constitutional experts, bureaucrats, academia etc on the paper before finalising its report and sending it to the government.
The Election Commission has repeatedly said it can hold simultaneous elections provided the legal framework and logistics are in place.