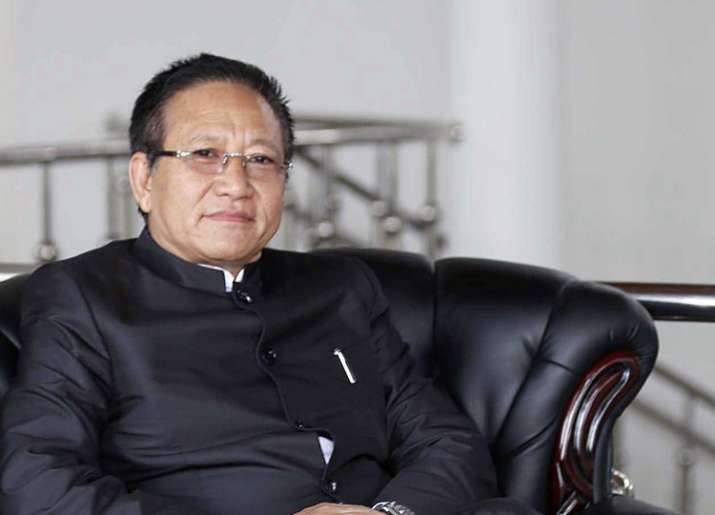 Hours after Naga People's Front (NPF) leader T.R. Zeliang was sworn in as Nagaland Chief Minister by Governer P.B. Acharya, he was expelled from the party for six years. The development came within hours of Governor dismissing the Shurhozelie Liezietsu government after he failed to prove his majority in the Assembly, and administering the oath of office to Zeliang.
In the expulsion order, the NPF working presidents -- Huskha Yepthomi and Apong Pongener -- stated that Zeliang, "tried to destabilize and instigate the leadership of NPF-led Democratic Alliance of Nagaland (DAN) government by demanding the resignation of party Chief Minister and its party president (Liezietsu)".
"He (Zeliang) tried to stake claim to form his government by defying the party reconciliation call and revocation order," the party said. 
They said Zeliang's expulsion from the party has become "inevitable to keep peace in the party so that the noble objectives of the party are carried out in the interest of the people and the state".
This is the first time a political party has expelled a legislator who was sworn in as Chief Minister.
Earlier, Acharya administered the oath of office and secrecy to the 65-year-old Zeliang in a ceremony at the Raj Bhavan here. Zeliang will have to prove his majority in the House on or before July 22. The new Chief Minister will announce his council of ministers after the floor test.
He was appointed as the chief minister in the morning by the governor as Liezietsu and his followers failed to turn up to prove majority in the House as directed by Gauhati High Court yesterday. He had approached the Governor on July 9 claiming the support of 42 NPF MLAs in the House, with an effective strength of 59.
Zeliang returns to the helm after a gap of five months. He had to quit on February 19 amidst the state-wide uproar over elections to urban local bodies with 33 per cent reservation for women.
(With agencies)