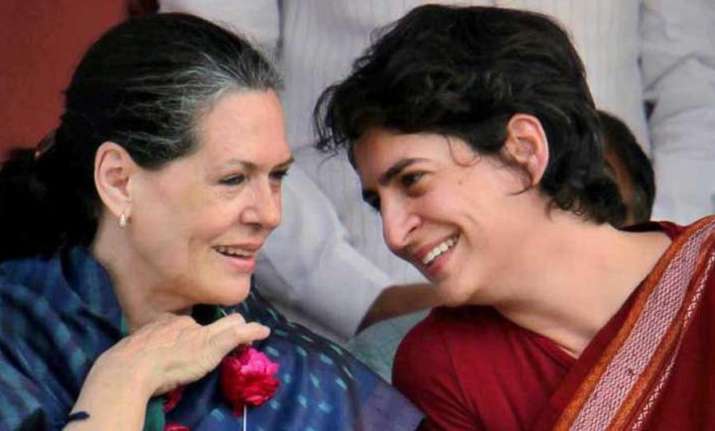 Priyanka Gandhi Vadra on Saturday scotched speculation about Sonia Gandhi retiring from politics, saying her mother will fight from her Lok Sabha constituency of Rae Bareli in Uttar Pradesh in the 2019 Lok Sabha elections.
"There is no question of me contesting (the 2019 polls)...my mother will contest from there (Rae Bareli)," Priyanka Gandhi-Vadra said after Rahul Gandhi assumed charge as Congress president at an event at the All India Congress Committee (AICC) headquarters here.  She also lauded her mother, calling her the "bravest" woman for overcoming huge difficulties during her record 19- year tenure as the Congress chief.
Priyanka's remarks assume significance against the backdrop of Sonia's comments on Friday that it was time for her now to retire. It triggered speculation and the party issued a clarification that she has retired only as Congress President and not from politics.
Replying to other questions, she said "My mother is the bravest woman I have seen. She faced a lot of difficulties."
Asked about Rahul Gandhi taking over, Priyanka said: "This is a proud moment for me."
Priyanka was accompanied by her husband Robert Vadra at the ceremony in AICC where Rahul Gandhi formally assumed office as Congress President.