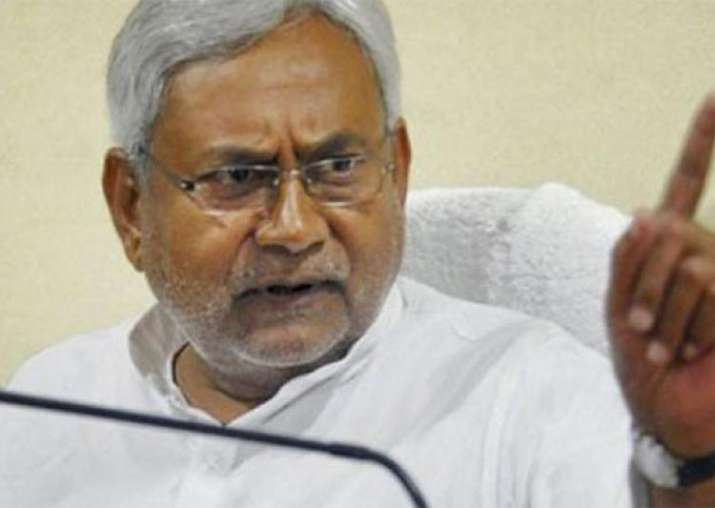 Cracking the whip against members of the party believed to be going against it, the Nitish Kumar-led Janata Dal (United) today suspended 21 party members from their primary memberships over anti-party activities. The decision was communicated to the media along with a list of the suspended members which includes former minister Ramai Ram, former MP Arjun Rai and former legislator Rajkishore Sinha.
The move comes a day after senior reports said that JD(U) leader Sharad Yadav was set to present his faction as the "real" party claiming that many of its state units are with him while the support for party president Nitish Kumar is confined to Bihar.
The leaders suspended are believed to be part of a faction that had extended support to Yadav, who has opposed Bihar Chief Minister Nitish Kumar's decision to tie up with the BJP.
Bihar JD-U President Vashistha Narayan Singh issued a statement naming the 21 who were stripped off their primary membership. On Saturday, the JD(U) had removed Yadav as its leader in the Rajya Sabha and replaced him with R.C.P. Singh, a trusted lieutenant of Nitish Kumar.
Earlier on Friday, the JD(U) suspended its Rajya Sabha member Ali Anwar Ansari from the parliamentary party after he attended a meeting of opposition parties convened by Congress chief Sonia Gandhi.
Meanwhile, the Yadav-led faction, which includes two Rajya Sabha MPs and some national office-bearers, has armed itself with letters of support from 14 state unit presidents, Arun Shrivastava, a close aide of Yadav said. Kumar recently removed Yadav from the post of party's general secretary.
To counter Kumar's assertion that the JD(U) is recognised only in Bihar-- a point made to debunk claims of support from other state units by the Yadav faction-- Shrivastava claimed the party always had a national footprint.
He said it was Yadav who headed the party before Kumar had merged his Samata Party with it.
"We will not leave the party. Nitish Kumar himself says that the party does not exist outside Bihar. Then he should form a new party for Bihar. He should not try to capture the JD(U) which always had a national presence," he told PTI.
The 'Janata Parivar', a reference to various parties with socialist ethos, has a history of mergers and splits.
Yadav enjoys little support from the party's lawmakers, who are overwhelmingly from Bihar, but believes that he can make a fight of his claim over the party and cause a split.
The original Janata Dal had seen several such splits at in the past.
Two Rajya Sabha members, Ali Anwar Ansari and M P Veerendra Kumar, are seen to be with Yadav in his fight against Kumar.
The JD(U) has removed Yadav as the leader of its parliamentary party in the Rajya Sabha.
It has also made light of his claims of having the real JD(U) with him, saying that it is RJD workers and supporters who have greeted him during his tour in Bihar while its workers have kept away.
During his visit to the national capita on Friday, Kumar had virtually shut the door on any reconciliation with Yadav, saying he is free to take any decision as the alliance with the BJP had the entire party's nod.
"He (Yadav) is free to take his decision. As far as the party is concerned, it has already taken its decision. The decision was not mine alone and it was taken with the consent of the party. If he keeps a different opinion, then he is free to do so," Nitish had told reporters.
(With agencies)