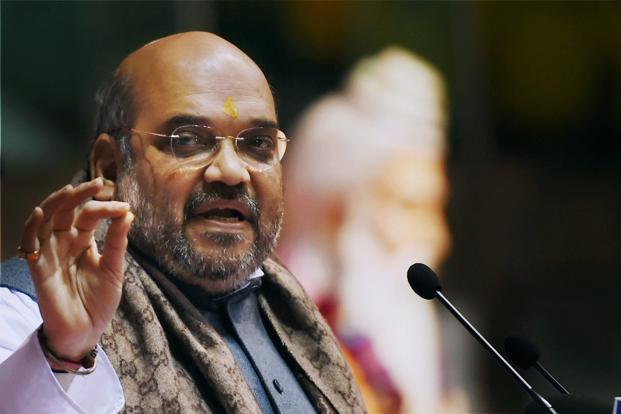 Hailing the launch of an ambitious health insurance scheme by Prime Minister Narendra Modi as historic, BJP president Amit Shah Sunday said the government has given the poor the right to live with dignity with its various schemes.
He said the poor people are at the centre of the Modi government's projects, which has also launched a scheme to provide them homes besides offering other facilities.
The Pradhan Mantri Jan Arogya Yojana PMJAY-Ayushman Bharat scheme will be the world's biggest health insurance cover, benefiting 50 crore families, he said.
They will get quality health care with free treatment costing upto Rs 5 lakh, he said.