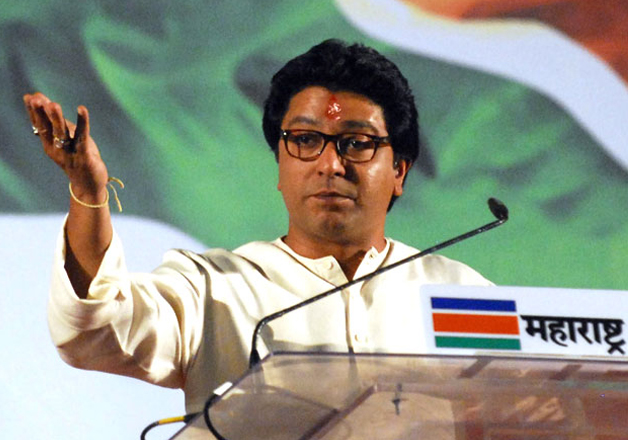 The Raj Thackeray-led Maharashtra Navnirman Sena (MNS) has rewarded the party workers who were arrested during the October last year's protest against the release of film 'Ae Dil Hai Mushkil' (ADHM).
According to a report in The Indian Express, the party has given tickets to contest the BMC polls to the wives of at least two workers who were part of the gang that forced their way into the city's Metro Cinema to protest against the film, starring Pakistani actor Fawad Khan.
Priti Gawhane, wife of MNS divisional president Shekhar Gawhane, is the party nominee for Ward 222 (Dhobi Talav, Chandanwadi). 
Another MNS worker Sachin Gangawane's wife Vaishali Gangawane is contesting from Ward 225 (Fort, Gateway of India) in polls. Shekhar and Sachin were among the 12 others who were arrested in October.
Interestingly, both these seats have been reserved for women after delimitation. The voting will take place on February 21 and the results will be out on February 23. A total of 2,275 candidates are in fray for 227 seats.
"We have been working in the area continuously and have been raising several issues like parking, poor roads etc. Besides, we are also telling people about our protest against Ae Dil Hai Mushkil, through which we sought a ban on Pakistani actors. That was more about patriotism, and people are acknowledging it now," Nishant Gaikwad, party's deputy divisional head in Colaba, who was also among those arrested in October, told the daily.
On October 19, a group of 12 MNS workers tried to enter Metro Cinema in South Mumbai and asked the management not to screen the Karan Johar film. They were arrested under Sections of the Bombay Police Act and Section 151 (3) of the Criminal Procedure Code (to prevent commission of cognizable offences).
Meanwhile, launching his party's civic poll campaign here on Tuesday, Raj Thackeray held the Shiv Sena and the BJP equally responsible for the 'corruption-ridden' administration of the BMC.
"The BJP is calling Shiv Sena corrupt. Yes, it is corrupt, but you were a partner with them for 25 years. You didn't get anything? And why did they keep quiet for so long and are talking about it only now," Thackeray said in a no-holds-barred attack on the warring allies.
Ridiculing the transparency claims of the Shiv Sena, he asked what transparency they were talking about. "That now instead of the potholed concrete roads, you can even see the stones underneath? Is that your level of transparency?"
He dismissed cousin Uddhav Thackeray's ongoing media diatribe against ally BJP as nothing but "a cock fight", and predicted that after elections they will be friends again. 
Raising questions on the Shiv Sena publicity hoarding "We Did It", Thackeray wondered what exactly they have done and why it is not yet visible to the people of the city.
At the same time, referring to the BJP's slogan "We will do it", he asked as to what they were doing all these years in power in the civic body.
"The BMC has a budget of Rs 37,500 crore. Rs 22,000 crore goes in salaries, but what about the balance Rs 15,500 crore? Where is it, in whose homes, in whose pockets? In the past five years, where has Rs 77,000 crore disappeared? There's nobody to question them," Thackeray thundered.