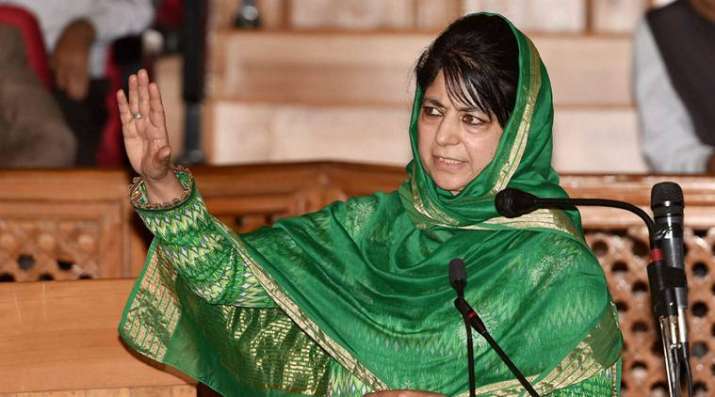 Jammu and Kashmir Chief Minister Mehbooba Mufti today reshuffled her cabinet for the first time in nine months, and inducted Syed Altaf Bukhari, a legislator from Amira Kadal constituency in Srinagar in the council of ministers.
Bukhari, who was the Minister of Roads and Buildings Minister in the Mufti Mohammad Sayeed-led coalition in 2015, was assigned the Education portfolio in the government.
With his induction the total number of minister in the council has gone up to 24, having the maximum capacity of 25.
As per the arrangement between the two allies, PDP has a quota of 14 ministers, including the Chief Minister, while BJP has 11 ministerial berths. With the new induction, PDP has now 13 Ministers and BJP has 11 Ministers including, the Deputy Chief Minister and Sajjad Lone.
Naeem Akhtar, who held the Education portfolio, was made the new Public Works Department Minister.
Bukhari along with Javid Mustafa Mir and two Ministers of  State Mohammad Ashraf Mir and Abdul Majeed Padroo, who were part of the previous government led by her father, had been dropped by her. BJP had dropped Sukhnandan Choudhary.
Bukhari was sworn in as a cabinet minister at a function held in the Raj Bhawan by Governor N.N. Vohra.