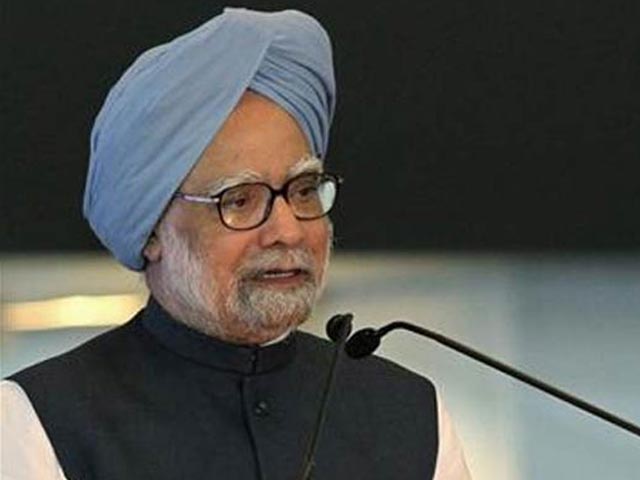 Holding Narendra Modi government responsible for economic slowdown, former Prime Minister Manmohan Singh today said that the economy under NDA regime will have to grow at 10.6% in its 5th year to match UPA's average GDP figures.
Singh also added that in his opinion, the target is not achievable for the Modi government. 
"To equal the UPA's ten year average, the economy will have to grow at 10.6% in the fifth year, I would be happy if it were to happen but I frankly do not think it will", Manmohan Singh told media persons in Gujarat's Rajkot. 
A report released by the UPA government in 2014 had claimed that India's average economic growth rose to 7.7% in the 10-year regime of the Manmohan government.
Manmohan Singh also castigated the Narendra Modi government for not acting against corrupt elements and claimed that the UPA regime was strict in dealing with such people. 
"Whoever faced corruption allegations during UPA was dealt with strictly, but the same cannot be said about BJP, they have not acted on corruption in their rule," he said.
The former Prime Minister also denied that he had refused to meet the then CM of Gujarat Narendra Modi over the Narmada issue.
"Modiji says he took up Narmada issue with me but I don't remember him talking to me about this issue, though whenever he wanted to meet me I never refused, was always ready as being PM it was my responsibility to meet all CMs", he added.