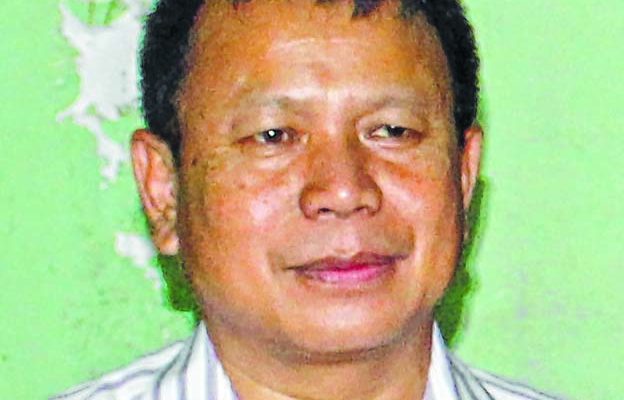 In a big blow to Bharatiya Janata Party (BJP) in poll-bound Manipur, saffron party's legislature leader in assembly Khumukcham Joykishan Singh have resigned and joined Congress.
Singh described Centre's silence on the prevailing situation in Manipur as the reason behind his resignation.
Jaikishan Khumukcham said: "I put my state's interest above party's. Manipur has been suffering since November 1 due to the economic blockade imposed by the United Naga Council (UNC)."
"For the last five days, I have been requesting the BJP's central leadership to solve the crisis as people are facing problems every where. But, there was no response from them. That's why I resigned," he added.
According to Jaikishan Khumukcham, the people of his constituency have now announced that if the central government does not announce the details of Naga Framework Agreement by December 23, then the BJP will be banished from the constituency.
"I cannot go against the wishes of the people," said Jaikishan Khumukcham.
Singh joined in a function in Imphal and cited alleged apathy of the party leadership towards Manipur which is witnessing turbulent times for his quitting the Saffron party. Joykisan was elected from Thangmeiband assembly consistency in by polls in 2015. Manipur is going to polls next year. 
The state BJP leaders are downplaying the political importance of Jaikishan Khumukcham's resignation as the member and leader of the legislative wing of the party in the House.
State BJP Chief K Bhabananda said: "It may be his personal decision. The state BJP leaders are doing everything possible to solve the crisis."
The Imphal valley has been simmering due to violence since the Congress-led government declared the creation of seven new districts - Jiribam, Kangpokpi, Tengoupal, Pharzol, Kakching, Noney and Kamjongin. 
A blockade has been called by the Nagas to oppose the decision to create Sadar Hills (Kangpokpi) and Jiribam as full-fledged districts. The UNC says this would bifurcate the ancestral lands of the Nagas living in Manipur.
Jiribam was announced as a district, but the government could not do so with Sadar Hills due to the strong opposition by Nagas.
Also L Ibomcha of the Nationalist Congress Party (NCP) joined the ruling Congress on Wednesday.
IANS