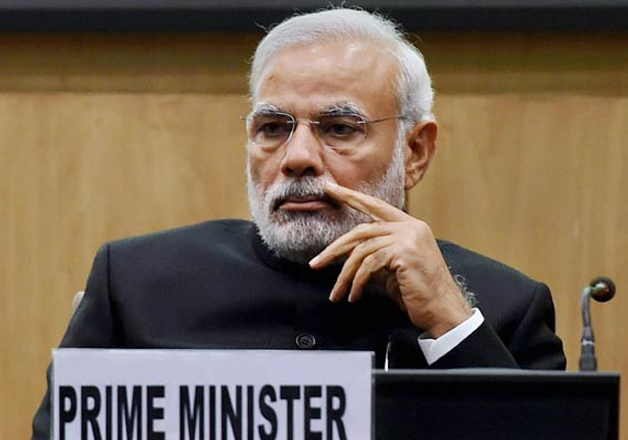 Following the declaration of Assembly election results and Prime Minister Narendra Modi's decision to shift former Defence minister Manohar Parrikar to Goa, there is buzz of a major rejig of the Union Cabinet. 
According to media reports, a major rejig in the Council of Ministers is on the cards. If reports are to be believed, PM Modi may undertake a Cabinet reshuffle after the Budget Session concludes on April 12.
A reshuffle was necessitated to fill up vacancies including at the South Block as well as to induct some fresh faces.
Union Finance Minister Arun Jaitley, who was given additional charge of the Defence ministry after Parrikar's shift to Goa to head a BJP-led coalition government, is already loaded. He already handles the Finance and Corporate Affairs portfolios – all crucial departments. 
In this scenario, the Prime Ministry may like to bring in a new Defence Minister. Jaitley had, however, for six months in 2014, looked after both the ministries together. 
Reports doing the rounds also suggest a possible change in the Ministry of External Affairs. This is because Sushma Swaraj (64), has been unwell after undergoing a kidney transplant at AIIMS last December. 
"This is a classical situation of role conflict," a report in Times of India quoted a senior government source as saying. 
On Wednesday, however, Swaraj returned to Parliament and was seen actively taking part in the debates. The minister looked completely comfortable and gave a 15-minute fiery speech, standing all the time, on the safety and security of the Indian diaspora in US.
Speculation was also rife that anyone from Home minister Rajnath Singh or Telecom minister Manoj Sinha may be moved to Uttar Pradesh where the party will form government. In this situation, another crucial department in Delhi will go vacant, forcing PM Modi to undertake a rejig to fill the vacancies. 
While Rajnath has denied reports that he was moving to Uttar Pradesh, reports have emerged that his security team conducted a recce of the CM's official bungalow in Lucknow. The development is significant in the backdrop of calculations that the BJP has been doing in picking a suitable face for the state. 
In case Sinha, who represents Ghazipur in the Lok Sabha, is given the charge of the state, the Telecom Ministry will go vacant. 
However, a report in The Indian Express claimed that reshuffle is 'unlikely' to happen in a hurry. The report said that the Cabinet reshuffle, whenever it happens, will be a major one as just 26 months are left before the 2019 General Elections.