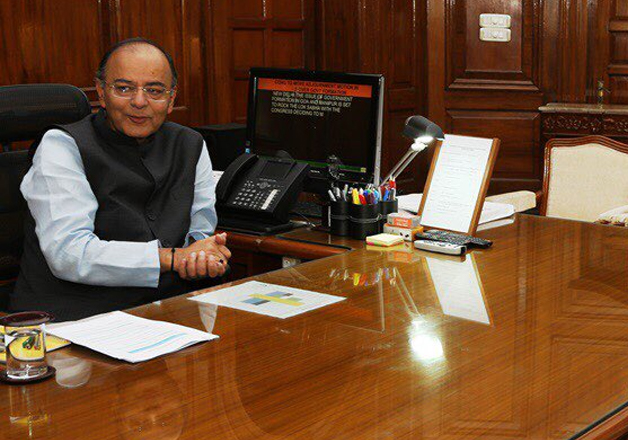 The Lok Sabha on Wednesday passed the Finance Bill 2017, paving the way for making Aadhar mandatory for tax returns.
In a step aimed at curbing tax evaders, Union Finance minister Arun Jaitley has proposed making Aadhaar mandatory for filing of income-tax returns as well as for obtaining a permanent account number (PAN).
The bill was passed through voice vote, with over 40 amendments by the government.
The Finance Bill was introduced in the Lok Sabha immediately after the presentation of the Union Budget.
The Bill will now go to President Pranab Mukherjee for his final assent. 
Among significant change proposed in the Bill is limiting cash transactions to Rs 2 lakh from the existing Rs 3 lakh. Violating this limit will invite a penalty of 100 per cent of the amount withdrawn.