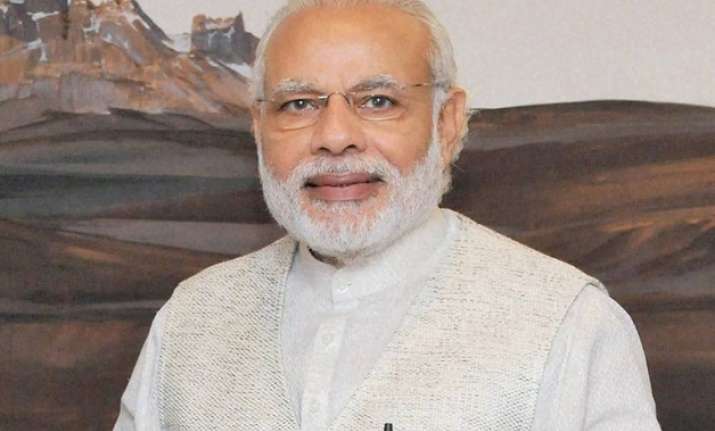 New Delhi: Prime Minister Narendra Modi will arrive in Patna today on a day-long visit to Bihar where he will dedicate to the nation the newly constructed Digha-Sonepur rail-cum-road bridge and inaugurate a new rail bridge in Munger.
The Prime Minister will also kick-start the operation of the goods trains on the newly constructed rail portion of Munger Rail-Cum Road Bridge from Sahebpur Kamal end in Begusarai district.
He will also lay the foundation stone of the additional rail bridge near existing Rajendra Bridge in Mokama over the river Ganga. He will also address a public meeting at Chhaukia in Hajipur.
The Prime Minister will then preside over the concluding ceremony of the Patna High Court's yearlong centenary celebrations. The land's top court has made arrangements to showcase Modi its achievement of disposing of a record number of cases last year.
President Pranab Mukherjee had on April 18 last year opened the centenary celebrations on the court's famed front lawns, in the centre of which ornamental marble tablets were installed to mark the landmark occasion. The court's building, an architectural icon, was also beautifully illuminated and a souvenir was released.
Shatrughan Sinha to skip today's function
BJP MP from Patna Sahib Shatrughan Sinha said that he would not be able to be with Prime Minister Narendra Modi during his programme in Patna and Hajipur today due to a tragedy in his family. "I'll not be able to make it to the PM function in Patna and Hajipur on March 12 due to personal and unavoidable reasons," he said.
Sinha's elder brother Bharat Sinha's former wife Sheela Sinha was found hanging at her residence in Gurgaon on Thursday. She had been separated from Bharat, a London-based doctor, for the past 25 years.
"The entire family is drowned in sorrow over the incident and due to the tragedy, I will not be able to come for the function," Sinha said.
The Patna High Court falls under Parliamentary constituency of Sinha. Sinha's name was prominent in the advertisement given by the East Central Railway (ECR) regarding its function.