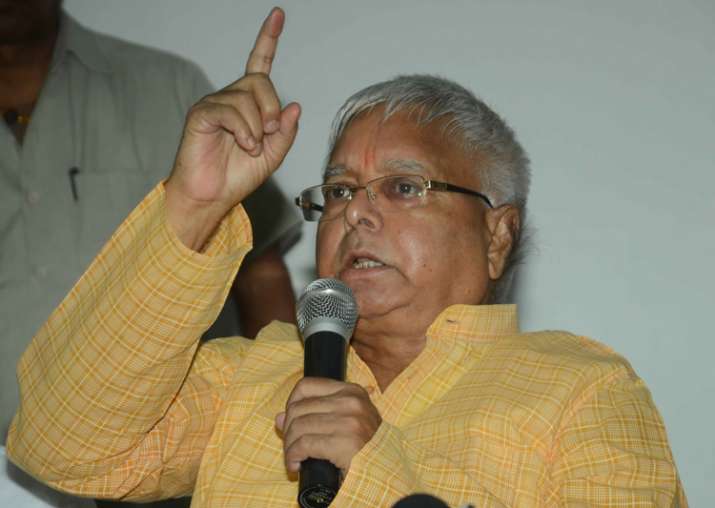 RJD chief Lalu Prasad Yadav has demanded a CBI probe into an over Rs 500 crore scam involving Bihar's Deputy Chief Minister Sushil Kumar Modi and an NGO, where funds were illegally transferred to private accounts between 2005 and 2010.
"PM Modi should take cognizance of the scam and order a CBI probe into it because state government agency is not reliable to investigate as Sushil Kumar Modi is involved in it," he told media here on Friday soon after he returned from Jharkhand.
"Chief Minister Nitish Kumar should sack Sushil Kumar Modi before it becomes an embarrassment for him," Lalu advised his friend-turned-foe. "Sushil Kumar Modi is involved in this scam as it happened when he was Deputy Chief Minister in the first NDA government led by Nitish Kumar in Bihar from 2005 to 2010."
Initial investigations of a Special Investigation Team of Bihar Police's Economic Offence Unit said at least Rs 270 crore was diverted from the bank accounts of Land Acquisition Office, Rs 15 crore from District Treasury Office and Rs 10.26 crore from the Mukhyamantri Shahari Vikas Yojna.
"Now it has crossed Rs 500 crore and it may increase in coming days with the probe still on," an official of the SIT said.
So far, seven people have been arrested -- including Prem Kumar, PA of Bhagalpur District Magistrate, on Friday -- in connection with the scam in the last three days.
SIT officials said an FIR was lodged on Tuesday evening at Tilkamanjhi police station in connection with fraudulent withdrawal of Rs 10.26 crore fund of the Mukhyamantri Shahari Vikas Yojana, against board members of Srijan Sahayog Mahila Vikas Samiti, a Sabour-based NGO and officials of the Indian Bank.
Two more FIRs were lodged on Wednesday in connection with fraudulent withdrawal of funds of the land acquisition department.