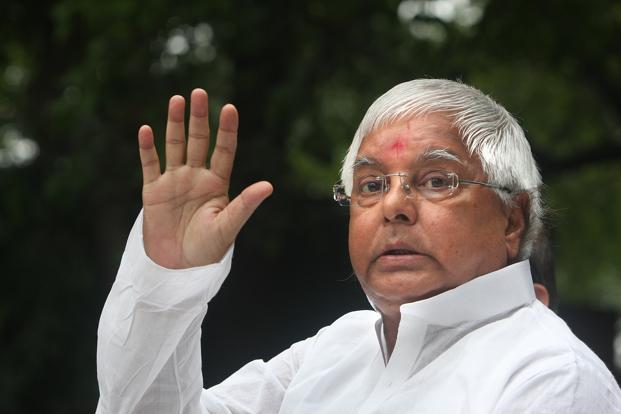 Former Bihar Chief Minister Lalu Prasad Yadav today blasted Prime Minister Narendra Modi for his decision to demonetise high-deniomination currency notes and said that the people of the country will punish him for banning the circulation of old Rs 500, Rs 1000 notes.
"Prime Minister Modi has destroyed the country's economy with this one move of demonetisation. He asked for 50 days from the public. The deadline is coming to an end. He should get ready for punishment for the massive discomfort that he has caused to the common man," Lalu Prasad told a news channel.
"From farmers to small businessman and the common man, all have been troubled by demonetisation. I absolutely agree with former PM Manmohan Singh's views that demonetisation has led to organised loot and legalised plunder," he added.
The RJD supremo once again compared PM Modi with 'Uncle Podger', a character in Jerome K Jerome classic 'Three Men in a Boat', and said that corruption charges levelled against him by Rahul Gandhi should be probed under supervision of the Supreme Court.
"PM Modi must explain why he accepted bribe. Will hold a maharally in Patna to expose Modi further," he said.