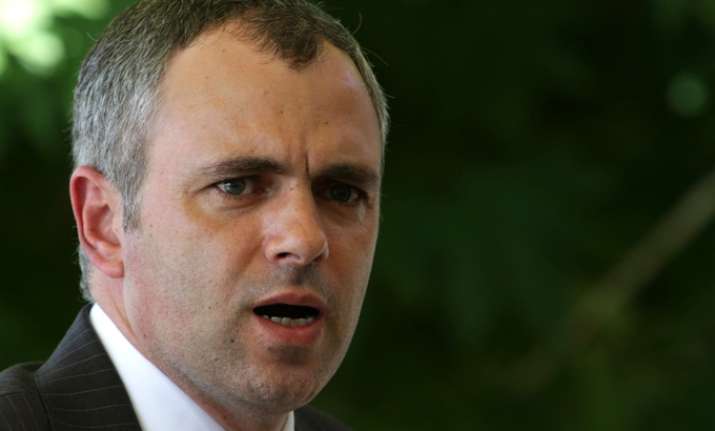 New Delhi: In a freak accident earlier today, a portion of an under-construction flyover collapsed in a busy area near Ganesh talkies in North Kolkata. Over 15 people have lost their lives and at least 150 are feared injured in the incident.
 Rescue operations are underway.  Eyewitnesses claim over 150 people are trapped under the bridge.
Meanwhile, National Conference leader and former chief minister of Jammu and Kashmir Omar Abdullah took to Facebook to express regret over the accident. Guarding against a similar catastrophe, he has called for a thorough safety audit of two flyover projects that are currently under implementation in the cities of Jammu and Srinagar.
"An accident similar to the one in Kolkata would have devastating consequences in terms of loss of life and injuries to people," he wrote in a post on Facebook.
Here is the full text of his Facebook post:
The accident at the construction site of a flyover in Kolkata earlier this afternoon is extremely unfortunate. My sympathies & prayers go out to those injured and to the families of those killed in this tragic accident.

Ordinarily an accident in one part of the country wouldn't have implications for us here in J&K but in this case forewarned is forearmed. There are two flyover projects under implementation in the twin capitals of Jammu & Srinagar cities. While the Jammu project doesn't really have much traffic passing right under the work site Srinagar is a different story altogether.

The flyover project in Srinagar alloted by JKERA to a private construction company passes over a major road of the city. The road has shops on both sides & every day tens of thousands of people pass right beneath the under-construction flyover. An accident similar to the one in Kolkata would have devastating consequences in terms of loss of life & injuries to people.

I'm sure the contractors building the flyovers in Jammu & Srinagar are taking all precautions. At the same time I'd like to appeal to the government headed by HE Governor Vohra to order a safety audit of both sites, especially Srinagar so that any short comings and gaps can be addressed before any accidents strike."