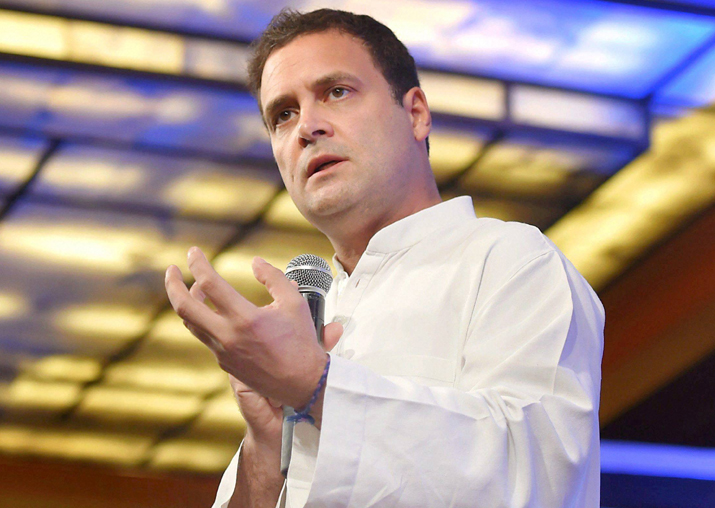 Congress vice-president Rahul Gandhi today invited a big round of applause from audience for cleverly answering a question fired at him by Indian boxer Vijender Singh on his marriage. 
At the 112th PHD Annual Awards for Excellence here, Singh asked Rahul, 46, when he will get married? "People always say when will Rahul bhaiya get married... everybody is waiting for it. It will be quite something if you become Prime Minister and then marry".
To this, Rahul invoked destiny saying, "Jab hogi, hogi (It will happen when it happens). I believe in destiny."
Last year too, social media was abuzz over reports relating to his marriage. BJP MP Subramanian Swamy had even tweeted that the event was being planned keeping in mind the UP Assembly polls in 2017.
Heard from "Sources": for UP election Buddhu may marry a UP Brahmin girl soon. One more desperate stunt?

— Subramanian Swamy (@Swamy39) July 5, 2016