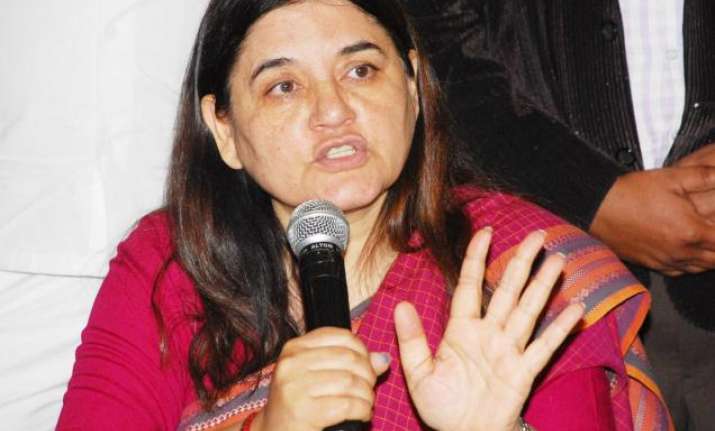 Union Cabinet Minister for Women & Child Development Maneka Gandhi on Friday said that children of separated or divorced women should be able to get their degree and caste certificates without disclosing their father's name in applications forms. 
In a letter to Human Resource Development (HRD) and Social Justice and Empowerment ministries, Gandhi requested for a change in the guidelines to ensure that divorced women are not denied their rights, says a Hindustan Times report. 
According to the current law, children of separated or divorced women are required to disclose their father's identity in application forms to avail degree and caste certificates. 
The move comes after Prime Minister Narendra Modi on Thursday said women are free to use either parents' name on their passports, and that any marriage-related papers will not need to be declared while applying for the document.
"Women do not have to submit their marriage or divorce certificate for a passport. It will be their choice on using either their father or mother's names in the document," the PM had said.
In her letter to the ministries, Maneka Gandhi said, "Breakdown of marriage and separation of husband and wife are now a reality that we cannot ignore. But… women in such situations often do not get their rights and entitlements due to certain loopholes in the procedures/law". 
Gandhi wrote to HRD Minister Prakash Javadekar after receiving several complaints about divorced and separated women facing problems in obtaining degree certificates for their children without furnishing details of their father in the applications forms. 
It was on Gandhi's request that the ministry of external affairs had earlier decided to streamline passport norms for single women.