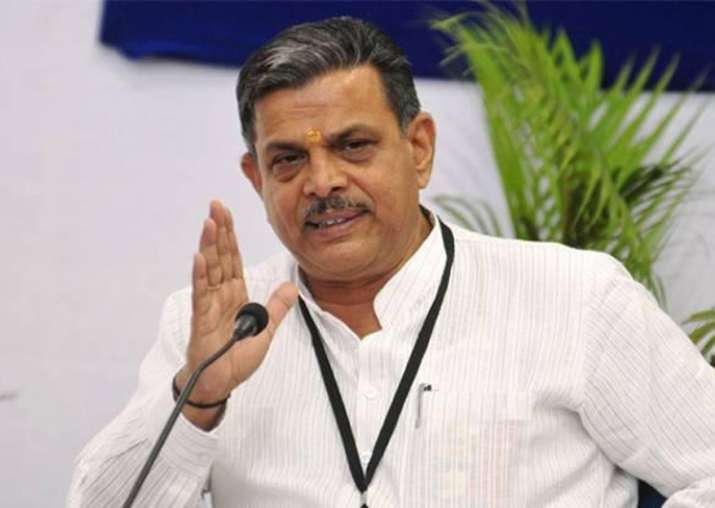 The Rashtriya Swayamsevak Sangh (RSS) today demanded strict action from the Left government in Kerala against those involved in series of attack and murders of the activists of the organisation. 
Addressing the media, RSS joint general secretary Dattatreya Hosabale accused the Communist Party of India - Marxist (CPM) of intolerance and political killings in the state.
The RSS leader said that CPM cadres were attacking RSS activists in the state and that the government of the day was unable to handle its workers. He noted that the RSS Akhil Bharatiya Karyakari Mandal had passed a resolution during its meet regarding attacks on RSS by CPM in the state.
"The Kerala government should fulfil its constitutional responsibilities and check this political violence. There should be a judicial inquiry by either a judge of High Court or Supreme Court in the murders of RSS workers in the state," Hosabale said.
"Our workers are targeted as more common and poor people are joining the RSS which is not going well with the ruling CPI(M). That's why they are killing our workers," he alleged. 
"These are not just murders but political killings."
Replying to a question on the need for imposing President's rule in Kerala, the RSS leader claimed the people of the state feel so as the law and order has completely broken down.
The RSS functionary further said that his organisation has 'no personal enmity with anyone'. 
"The Kerala government has been misusing the state police and we have no faith. Let an independent body probe the cases."
Meanwhile, Finance Minister Arun Jaitley will on Sunday visit the house of RSS worker E Rajesh who was murdered by CPI-M activists in Thiruvananthapuram last week. 
Jaitley will meet the family of 34-year-old. He was hacked to death on Saturday night by Communist Party of India-Marxist workers.
So far, police have arrested 10 people involved in the murder of Rajesh.