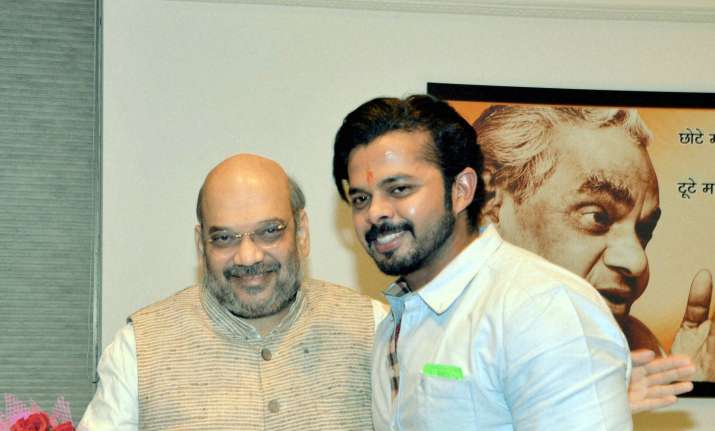 New Delhi: Putting an end to rumours ahead of the assembly elections in Kerala, former Indian pacer S Sreesanth today officially joined the Bharatiya Janata Party (BJP) and will be contesting polls from Thiruvananthapuram on the party's ticket.
The BJP today declared its list of 51 candidates who will be contesting polls in the southern state. Sreesanth's name featured in the list of 51 candidates.
Earlier, the cricketer had claimed that he has been offered a BJP ticket to contest the assembly elections. His induction into the party comes at a time when the BJP is hoping to reverse its fortunes in the state where it is yet to open its account in the 140-member assembly.
"The BJP is a true party and I always wanted to join the BJP. It's a great honour," Sreesanth said addressing a joint press conference with senior party leader and Union minister J P Nadda.
"I met Modi ji (PM) and he has wished me luck. I will try to change the face of Kerala and bring youth to politics," he added.
Sreesanth was banned for life by the Board of Control for Cricket in India after fixing allegations. He last played in the 2013 Indian Premier League. He was arrested on charge of match-fixing and was lodged in Tihar Jail in Delhi.
When quizzed on the matter, Sreesanth defended himself saying he has been given a clean-chit in the matter. "I have been given a clean chit in the fixing case. Difficulties are part and parcel of life," he said.
In July 2015, a Patiala House court in Delhi exonerated him and two other players in the case, against which Delhi Police have gone in appeal.