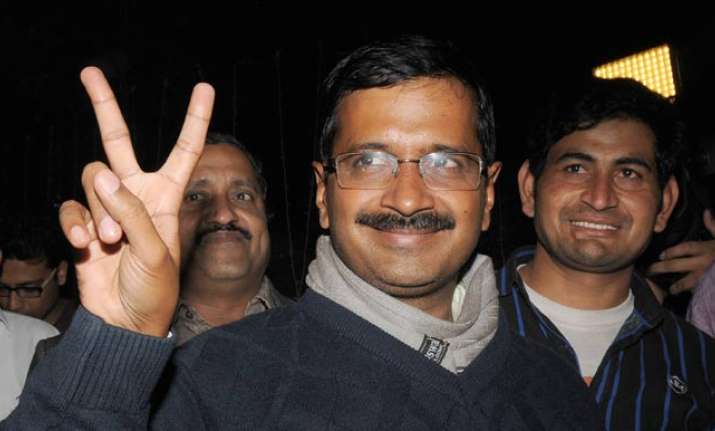 Delhi Chief Minister Arvind Kejriwal will be away from the national capital for about 15 days for a throat surgery that is expected to rid the Aam Aadmi Party supremo of his chronic cough problem.
Following the surgery on September 13 in Bengaluru, Kejriwal will then take a 10-day rest there.
"Before leaving for Bengaluru, the CM will embark on a 4-day visit to Punjab starting from September 8. He will meet party leaders and address public gathering in Punjab.
"Thereafter, he will leave for Bengaluru on September 12 and undergo surgery next day. He is expected to come back on September 22," said a senior government official.
Deputy Chief Minister Manish Sisodia, who will be handling the chief ministerial works in Kejriwal's absence, is also expected to visit Goa on September 7, where the AAP is gearing up for Assembly elections next year.
Kejriwal and his government are on the back foot over the alleged involvement of its Women and Child Development minister Sandeep Kumar in a sex scandal. AAP claimed moral high ground by sacking the minister from the Cabinet, but critics have pointed to Kejriwal's silence on the matter after the woman who was seen in an "objectionable CD" with the minister lodged a rape complaint against him.
Fingers have also been raised against Kejriwal for deserting Delhi for Punjab, where the leader has focussed a lot of his attention.
In August, Kejriwal had attended a 10-day Vipassana Session at a meditation centre between August 2 and 11 in Dharmasala, Himachal Pradesh. He had no access to newspapers, television and phone during the session.
In January, he had undergone a 10-day naturopathy treatment for his cough problem at Jindal Nature Cure Institute, Bengaluru.

However, he will undergo throat surgery at a different health institute this time.
In 2015 too, he had undergone 12 days of naturopathy treatment at the Jindal Nature Cure Institute in Bengaluru for chronic cough and diabetes.
(With PTI inputs)