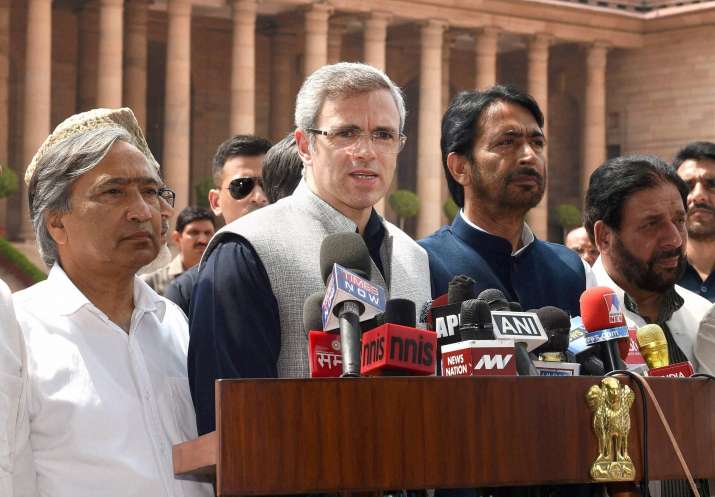 Former Jammu and Kashmir Chief Minister Omar Abdullah said that the state was facing a political problem that can't be handled administratively.

 

Omar made these remarks after he led a delegation of Jammu and Kashmir MLAs to the President Pranab Mukherjee to discuss the situation in Kashmir valley.
Omar also said that situation in Kashmir went out of control in the aftermath of killing of Hizbul terrorist Burhan wani by Indian security forces because of "our own mistakes".
Earlier, Omar led the Jammu and Kashmir MLAs delegation to the President and apprised him of the situation prevailing in the Valley, where curfew has been imposed for the last 43 days. The delegation also submitted a memorandum to the President.
"Pakistan has been trying to destabilise peace in the Valley for the last 25 years. But if you ask me if the situation created after Wani's killing was due to Pakistan, I will have to say 'no'," the NC leader said.
He said Pakistan undoubtedly tried to fuel the situation and succeeded too to some extant. "But the immediate turmoil was due to our own mistakes."
Omar said it is for the first time that the initiatives that should have been taken by the government are being taken by the opposition.
The death toll in violence in the Kashmir Valley has risen to 67, triggered a day after the July 8 killing of Hizbul Mujahideen commander Burhan Wani.