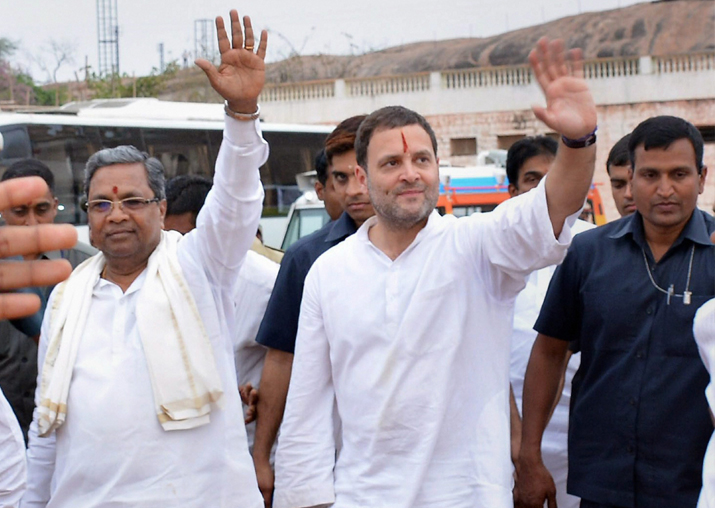 Congress President Rahul Gandhi was presented a Rs 60 lakh gold coated statue by Independent MLA B Nagendra after he joined the party at a public rally here today.
Nagendra presented a Valmiki statue to Gandhi on the stage after he was welcomed into the Congress party.
"The gold-coated statue cost Rs 60 lakh," Nagendra told reporters.
Alongwith Nagendra, BJP MLA from Vijaynagar B S Anand Singh also formally joined the party at the rally.
The BJP in a series of tweets, has come down on Gandhi and Chief Minister Siddaramaiah for inducting Nagendra and Singh, who are facing charges of illegal mining.
BJP Karnataka Unit President B S Yeddyurappa criticised Chief Minister Siddaramaiah for inducting Singh into Congress, saying it proved him to be a "corrupt opportunist."
"Dear 10 per cent CM Siddaramaiah, I would like to remind you, your padayatre in 2013 about the mining sector. Now, inducting Anand Singh into the Congress camp has only proved you are a corrupt opportunist. Case of amnesia," he tweeted.