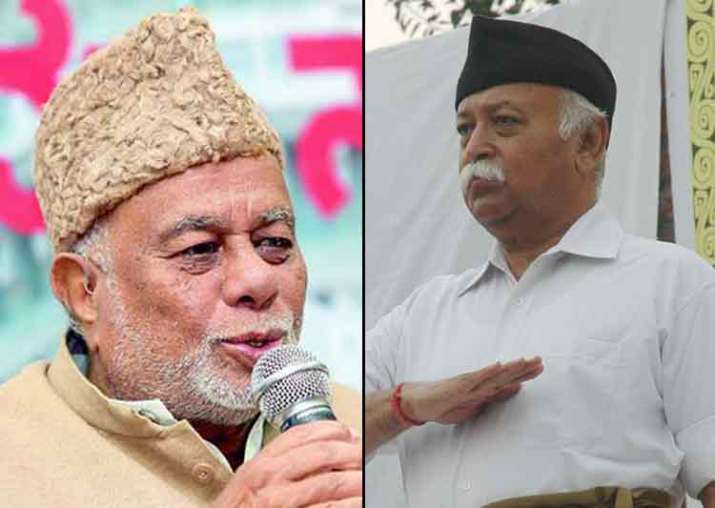 RSS chief Mohan Bhagwat's rumoured candidature for the post of the President of India just got another backing – this time from a former Union minister of the Congress party. 
Senior Karnataka Congress leader CK Jaffer Sharief has backed the idea of 66-year-old Bhagwat as the next Indian President.
In a letter to Prime Minister Narendra Modi, Sharief heaped praise on Bhagwat for his commitment to abide by the Constitution of India and respect for all religions. 
"Whatever may be the politics the political parties play, the country at large will have a look to its future," his letter reads.
"I personally feel nobody should find fault with Shri Mohan Bhagwat's name being considered as a choice for the Presidentship of our country," he added.
The former Railway minister noted that 'there are different schools of thought in India and it is but natural for such vast secular country'. 
"Shri Mohan Bhagwat may belong to one school of thought but there should not be any doubt about his patriotism, love for the people of India, loyalty to the nation and commitment to the Constitution and to the democracy," he wrote. 
He further said that 'after the Bangladesh war, RSS also supported late Smt. Indira Gandhi, the then PM of India in the national interest'. 
"Why anyone should now become small and narrow-minded to say that we have no faith and confidence in an India, who is patriot and who is wedded to democracy and also working for the welfare of the people," the veteran leader wrote.
"I, therefore, strongly feel that no one should make an issue unnecessarily by opposing the very consideration of Shri Bhagwat's name itself," he further said.
"As a Muslim and a person belonging to minority community of India, I feel that the minorities should not have any fear or crisis of confidence in Mohan Bhagwat's name being considered," Sharief said.
Shareef also expressed hope that 'political parties will do their best in living upto expectations of the secular people of our country'.
Speculations are rife that the BJP-led NDA government was considering Bhagwat's name for the top post. However, Bhagwat had earlier this week said that he would prefer to continue working for his organisation -- the ruling BJP's ideological mentor.
Bhagwat had even said that he will not accept the post of President even if such an offer was made. 
Bhagwat's clarification on the matter is important because a section of media had reported that Bhagwat's name has been proposed for the presidential elections scheduled in July.
The development grabbed eyeballs when Shiv Sena, a key ally of the ruling BJP-led NDA government, through its mouthpiece Saamna, threw its weight behind Bhagwat. 
President Pranab Mukherjee's term is scheduled to end on July 25. He had taken over as the 13th President of India on July 25, 2012.