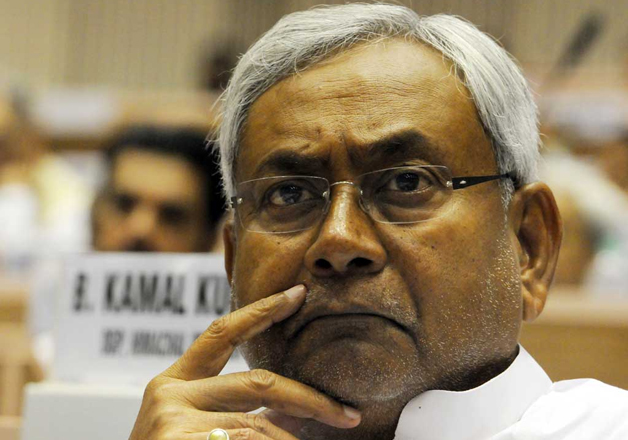 All does not appear to be well in Nitish Kumar's Janata Dal (United) camp, with strong differences emerging within the party over the appointment of the new Army chief and the controversy that has followed. 
While party spokesperson KC Tyagi has questioned the Centre over the promotion of Army vice-chief Lieutenant General Bipin Rawat, party chief and Bihar Chief Minister Kumar expressed his disagreement saying that the 'Army and judiciary should be kept out of any controversy'. 
"I do not know much about it as I am busy with preparation of celebration of 350th Prakash Parva anniversary of Guru Govind Singh. But institutions like Army and judiciary should be kept out of any controversy," he said here on Monday. 
The Chief Minister's comments raised many an eyebrow as he apparently chose to question the party general secretary Tyagi's articulated stand on the matter. 
Earlier on Sunday, Tyagi had accused the Centre of following the footprints of Indira Gandhi who had in 1983 appointed General AS Vaidya as the Army Chief overlooking the seniority of Lt Gen SK Sinha.
He had even said that such decisions indicate there is some sort of an 'undeclared Emergency' in the country.
"It reminds me of the past days of the Emergency during Indira Gandhi. It seems those old days are coming back," he had said. 
The Centre on Saturday announced the appointment of Lt Gen Bipin Rawat as the new Army Chief superseding two senior officers, triggering a political slugfest.
This is the second time a month that Kumar has surprised many. Earlier, the CM had supported the Centre's demonetisation move unilaterally, contradicting the opinion of former JD(U) chief Sharad Yadav.