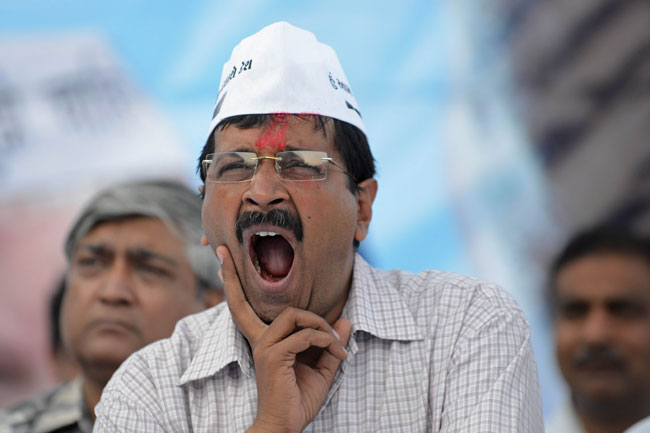 Aam Aadmi Party (AAP) supremo Arvind Kejriwal launched his party's campaign for 2017 Gujarat Assembly polls from a village in Mehsana district on Friday.
The selection of Mehsana for sounding AAP's poll bugle is significant as it was the heartland of the Patidar quota protests that rocked the state and hurt the ruling BJP in local body elections.
The Delhi Chief Minister chanted slogans of "Jai Patidar, Jai Sardar" to woo the "Patidar" community which is disgruntled with the ruling BJP.

 

Addressing a public rally at Pilodra village late on Friday night, the AAP supremo raised the issue of police firing on Patidar protesters in August 2015 in which 13 youths lost their lives. 
"Whoever ordered the firing should be booked," Arvind Kejriwal thundered and the crowd responded with "General Dyre…General Dyre".
Kehriwal's audience was referring to the British officer who ordered his forces to fire on unarmed people at Jallianwallah Bagh in 1919.
According to media reports, the Patidar community holds BJP president Amit Shah responsible for giving firing order on protesters.  
Earlier at the Ahmedamad airport, Kejriwal told media persons that the BJP may try to disrupt his Sunday rally in Surat, which is also going to be held in the Patidar bastion of Varachha.
Arvind Kejriwal's three-day trip to Gujarat is focused on wooing Patidars, a key vote bank of the BJP for last three decades.