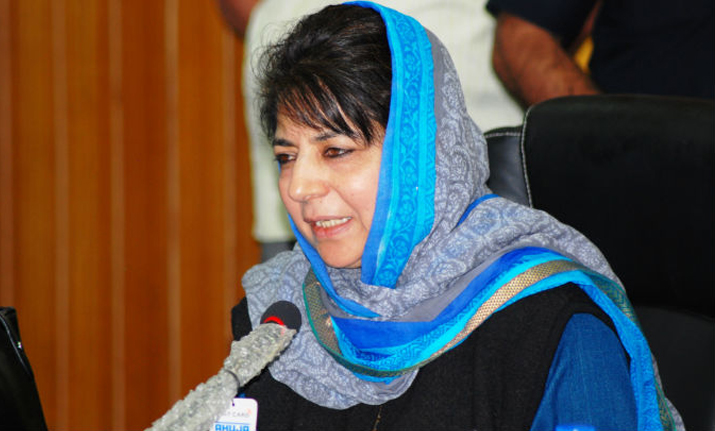 Jammu and Kashmir Chief Minister Mehbooba Mufti today said that the people of the border state have always preferred ballots over bullets and exuded confidence that the electorate will exercise their franchise in a good spirit in the upcoming panchayat elections.
In a tweet, the CM announced that the panchayat elections will be held from February 15. 
The CM added that she had met Governor NN Vohra yesterday in Jammu to inform him about the government's decision to hold the panchayat elections in the state. 
"I am very pleased to announce that the long overdue Panchayat elections in Jammu and Kashmir will be held from February 15, 2018. People in the state have always chosen ballots over bullets and will continue to do so," her tweet reads.
The elections were scheduled last year when the five-year term of these bodies ended. However, the polls could not be held due to widespread violence in Kashmir following the killing of Hizbul Mujahideen commander Burhan Wani on July 8, 2016. The polls could not be held this year since the Valley continued to reel under unrest and intermittent bouts of stone-pelting protests.
Vohra on November 4 promulgated an ordinance to designate the state's Chief Electoral Officer as State Election Commissioner for conducting the panchayat elections. Jammu and Kashmir has 4,378 panchayats.