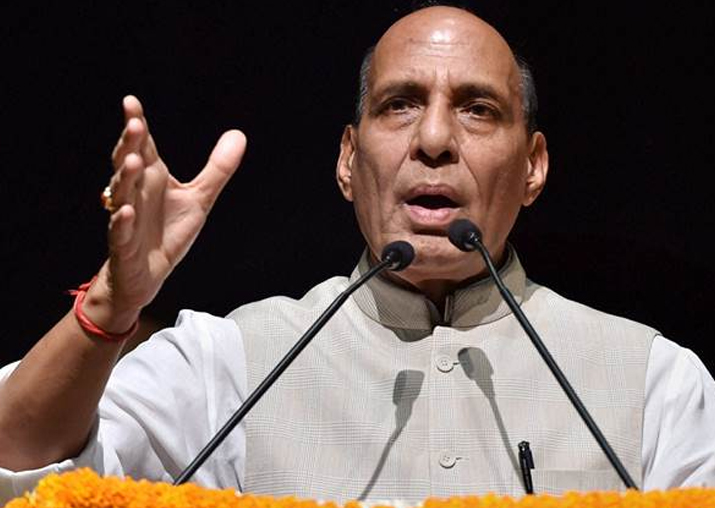 Indian soldiers along the Indo-Pakistan border have been gunning down at least five-six terrorists every day, Union Home Minister Rajnath Singh said on Sunday. Rajnath said he has ordered the security forces not to fire at their Pakistani counterparts first, but give a fitting reply by "firing countless bullets" if Pakistan opened fire. 
"I have told my soldiers deployed at the border not to fire first at Pakistan, but give a fitting reply by firing countless bullets if they fire first," he said. 
Rajnath said Pakistan has been sending terrorists to India with nefarious designs and the Indian soldiers had been gunning down at least five-six of them every day. 
On the Dokalam issue, the Home Minister said India was not a weak country anymore, but a strong one, which was in a position to resolve the contentious matter with its neighbour China. 
"Had India remained weak, the Doklam standoff would not have been resolved till now. It was possible only because India has become a world power," Rajnath said at the 9th Vishwakarma Jayanothsav in Bengaluru on Sunday. 
The 73-day Dokalam standoff started on June 16 when Chinese troops attempted to build a road in territory claimed by Bhutan close to the Indian border. Indian troops objected to it and stopped the Chinese from building the road. The standoff was finally resolved on August 28.