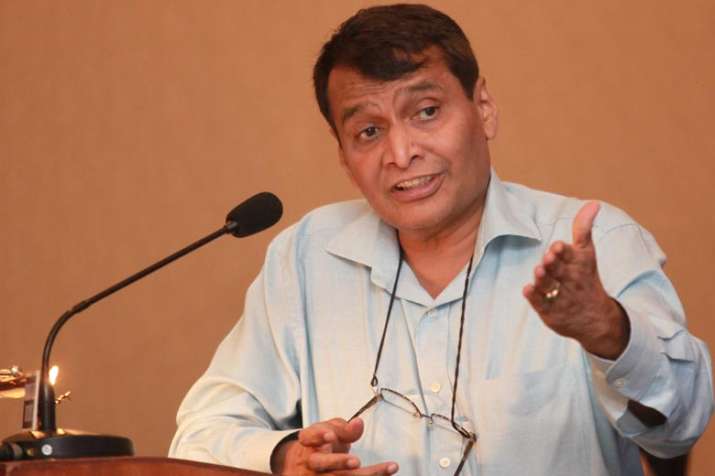 New Delhi: Union Minister Suresh Prabhu today said growth of a nation should include holistic development of a society and its culture rather than only being in terms of economy. 
"We should grow as a society and not just as an economy, as a nation not just as a state. And if we want this, we have to look at much larger canvass and many other issues of the society...A growing society reflects the growth of its culture," Prabhu said after launching a book 'What Will Leapfrog India- In the Twenty-First Century'. 
The book comprises 24 articles written by eminent personalities like former Ambassador Surender Kumar, classical dancer Sonal Mansingh, Member of Parliament Shashi Tharoor and Meenakshi Lekhi, Professor Meghand Desai, veteran journalist H K Dua and Chairman Hero Corporate Services Sunil Kant Munjal. 
The articles ponder over the emerging economy of India, its future and strength to surpass other countries and what it needs to do to realize its full potential. 
"The book not just talk about growth in GDP only or the conventional parameters by which we actually judge the progress of a society but goes beyond it and talk about other things like art and culture, science and technology and environment," he said. 
Senior Congress leader Mani Shankar Aiyar said people need to be empowered so that they can secure their entitlements. 
"The only way we can translate democracy into development is by empowering people at the grassroot level so that they are able to secure best education for themselves at lowest prices," he said. 
Calling for an end to the gap between political process and the participation of India's young generation in it, Congress leader Shashi Tharoor said government should capture the energy and enthusiasm of the young. 
"The enthusiasm of the young people needs to be captured. We sadly do not open doors for those who are young enough to bring new ideas. We have aspirational young generation who are under 35 and form 65 per cent of India's population. We need to end the gap between the political process and the participation of India's young generation in it," he said.