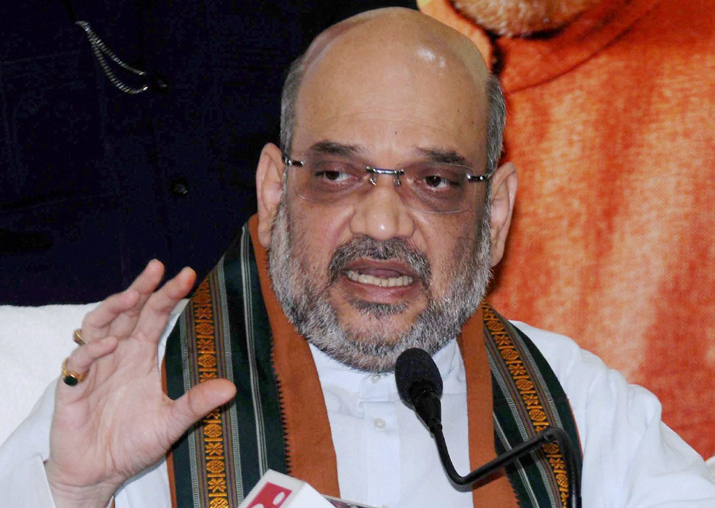 Dismissing China's objection to Japan showing interests in investment in the northeastern states, BJP president Amit Shah on Friday said that India has the sovereign right to develop the country within its boundaries and added that New Delhi's policy has been very well clarified by External Affairs Minister Sushma Swaraj. 
Addressing the media persons here, Shah affirmed that 'it is our sovereign right to develop the country inside our boundaries and we will utilise that right'.
The reaction comes amid Japan's push for stepping up investments in India's north east. China had yesterday stated that it was opposed to any third-party involvement in the resolution of the Sino-India boundary disputes or any foreign investments in areas over which it has claims in the region. A joint statement, issued by India and Japan on Thursday following talks between Prime Minister Narendra Modi and his Japanese counterpart Shinzo Abe, had announced the setting up of the Act East Forum and referred to plans to take up infrastructure projects such as road connectivity and electricity in India's northeastern states. 
Reacting to it, Chinese Foreign Ministry spokesperson Hua Hunyin had said that 'you must be clear that the boundary of India and China border area has not been totally delimited and that the both neighbouring countries have disputes on the eastern section of the boundary'.
Hua had even said that India and China are now trying to seek a solution through negotiations. Under such circumstances, the official has said, various parties should respect such aspects and any third party should not be involved in our efforts to resolve the disputes.