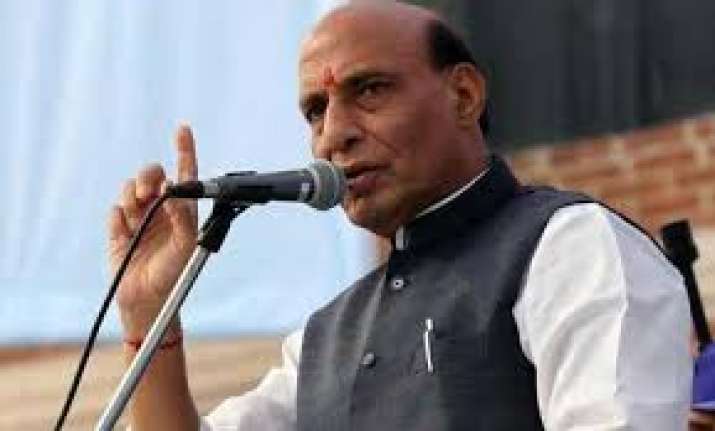 Home Minister Rajnath Singh on Tuesday said it was not responsible for the dilution of the SC/ST (Prevention of Atrocities) Act.
"Through the House, I want to assure the people that there has been no dilution whatsoever by my government, rather after coming to power and examining the SC/ST prevention Atrocities Act, we have taken a decision to strengthen it," he said while making a suo motu statement in the Lok Sabha during Zero Hour on the large scale violence during Bharat Bandh.
He added that there have been widespread rumours regarding the issue of reservation which are "false and baseless" and the government was fully committed to protect the interest of the SC/ST community. The minister even urged all parties in the Lower House of Parliament to maintain peace in the aftermath of violence over Supreme Court order on SC/ST Act.
"I fully appreciate that there is widespread anger amongst the people following the Supreme Court order. I wish to inform the House that the Government of India was not party in that case. People have taken to the streets," he said. The Supreme Court had on March 20 "diluted" the provisions of the Scheduled Castes and the Scheduled Tribes (Prevention of Atrocities) Act, ruling that government servants should not be arrested without prior sanction and private citizens, too, be arrested only after an inquiry under the law. 
Opposing the verdict, several Dalit organisations had called for a Bharat bandh on Monday in which several violent incidents and blockades of roads and rail tracks were reported from several states.
- With PTI inputs