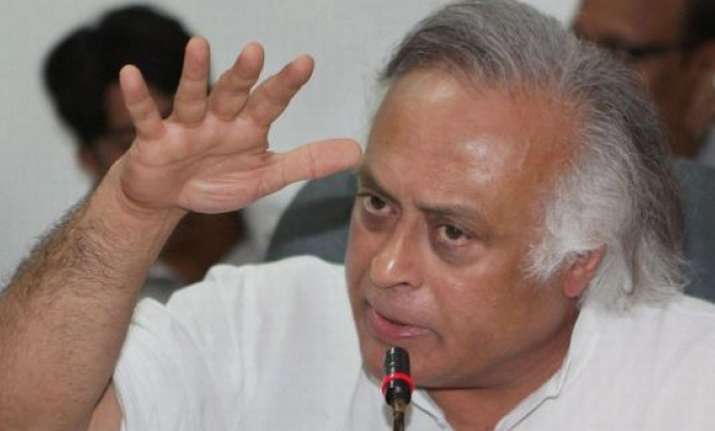 The opposition Congress today accused the Narendra Modi government of running away from holding discussions on important matters in the Rajya Sabha.
Raising the issue, Congress member Jairam Ramesh requested the Chair to arrange discussion in the Upper House on Aadhaar identity card, which the government wants to use for various purposes. 
Ramesh further claimed  that he was informed that discussion on Aadhaar would not be possible on Wednesday as Finance Minister Arun Jaitley was not well. 
However, he pointed out that  Finance Minister was already present in the House.
"The Minister is here. Discussion can be held," he said, pointing towards Jaitley. 
Ramesh raised the issue on Tuesday also, saying that the minister was present in the House and he was told that Jaitley was not well. 
"He looks hale and hearty. Will he be unwell tomorrow (Wednesday)?" the Congress leader asked. 
Other Congress members also supported Ramesh and said the issue should be debated. 
Digvijay Singh, who has been demanding a discussion on the conduct of Goa Governor Mridula Sinha in not inviting the single largest party, the Congress, to form the new state government post-assembly polls earlier this month, once again raised the issue. 
Deputy Chairman P.J. Kurien once again pacified him, saying the issue was being examined and he would soon be informed about it. 
Singh has submitted a substantive motion on the issue and has been demanding a discussion for almost a week now. 
(With PTI inputs)